Access DevCon Vienna 2023: April 27-28
The annual Access DevCon Vienna conference will be held April 27-28, 2023. Check out this year's lineup and get registered today.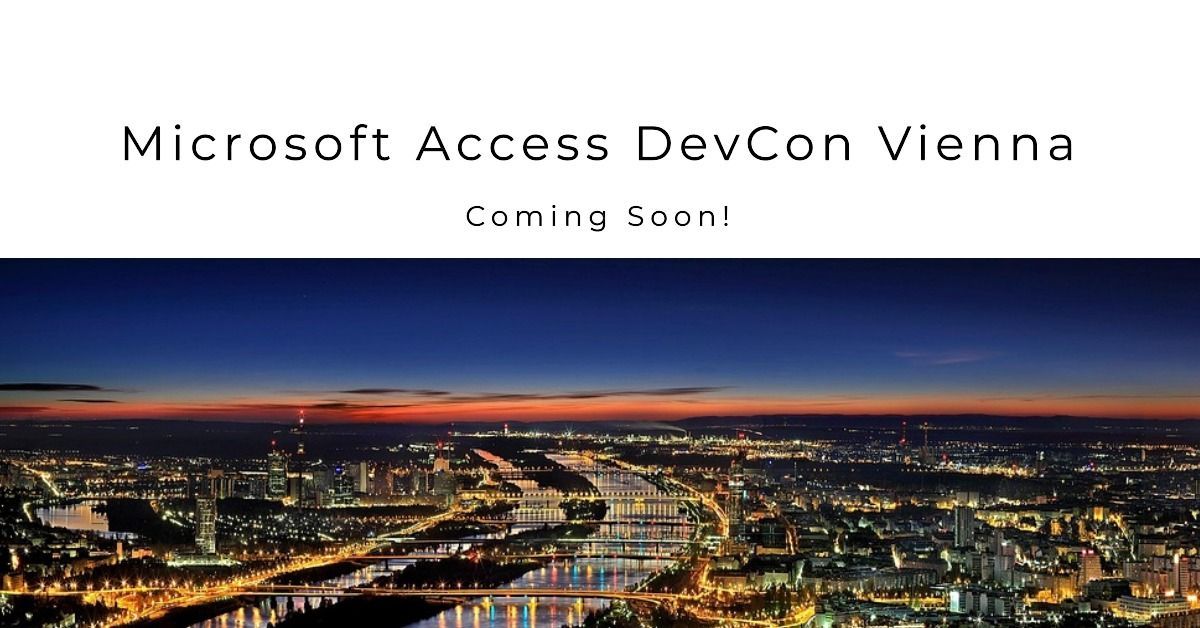 The largest English-speaking Microsoft Access developer's conference in the world will be held online April 27 and 28, 2023.
Karl Donaubauer's annual conference will be presented via Microsoft Teams.  Once again, Karl will be joined by fellow moderators Peter Doering and Philipp Stiefel.  The three of them do a tremendous job keeping presenters to the schedule and working through the technical issues that arise with an online conference of this scale.  
For a taste of what to expect, check out my recap articles from last year's conference: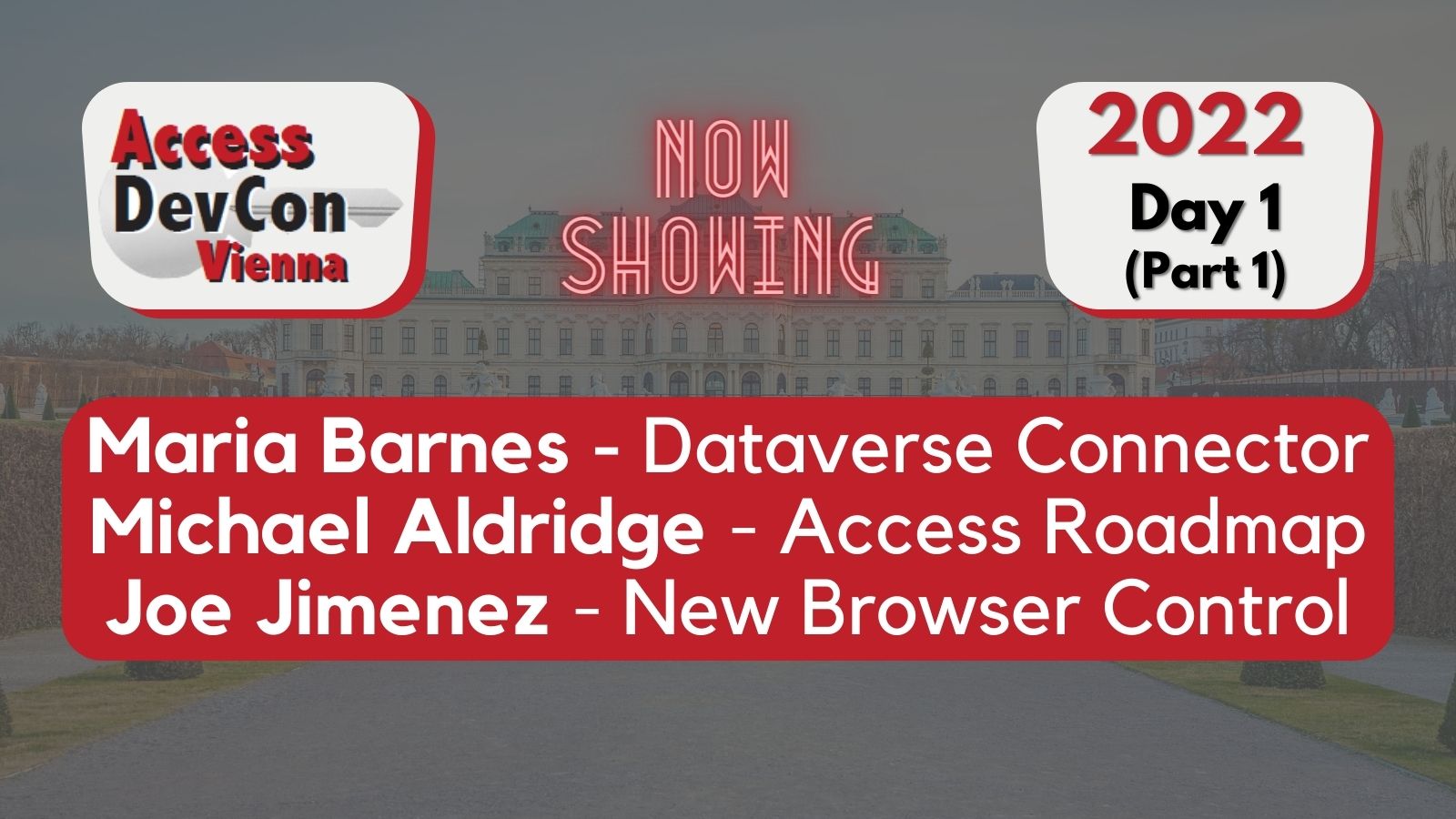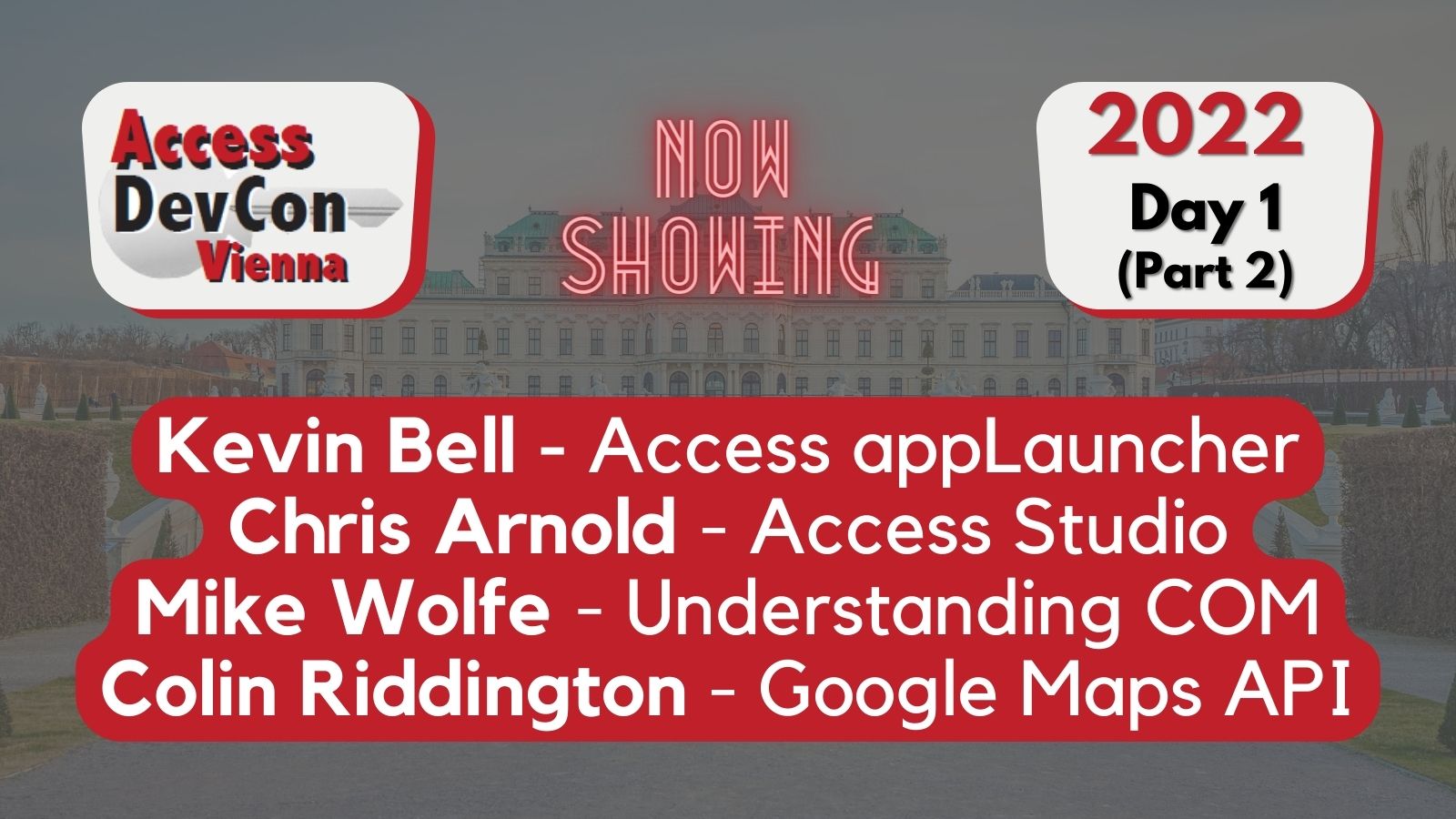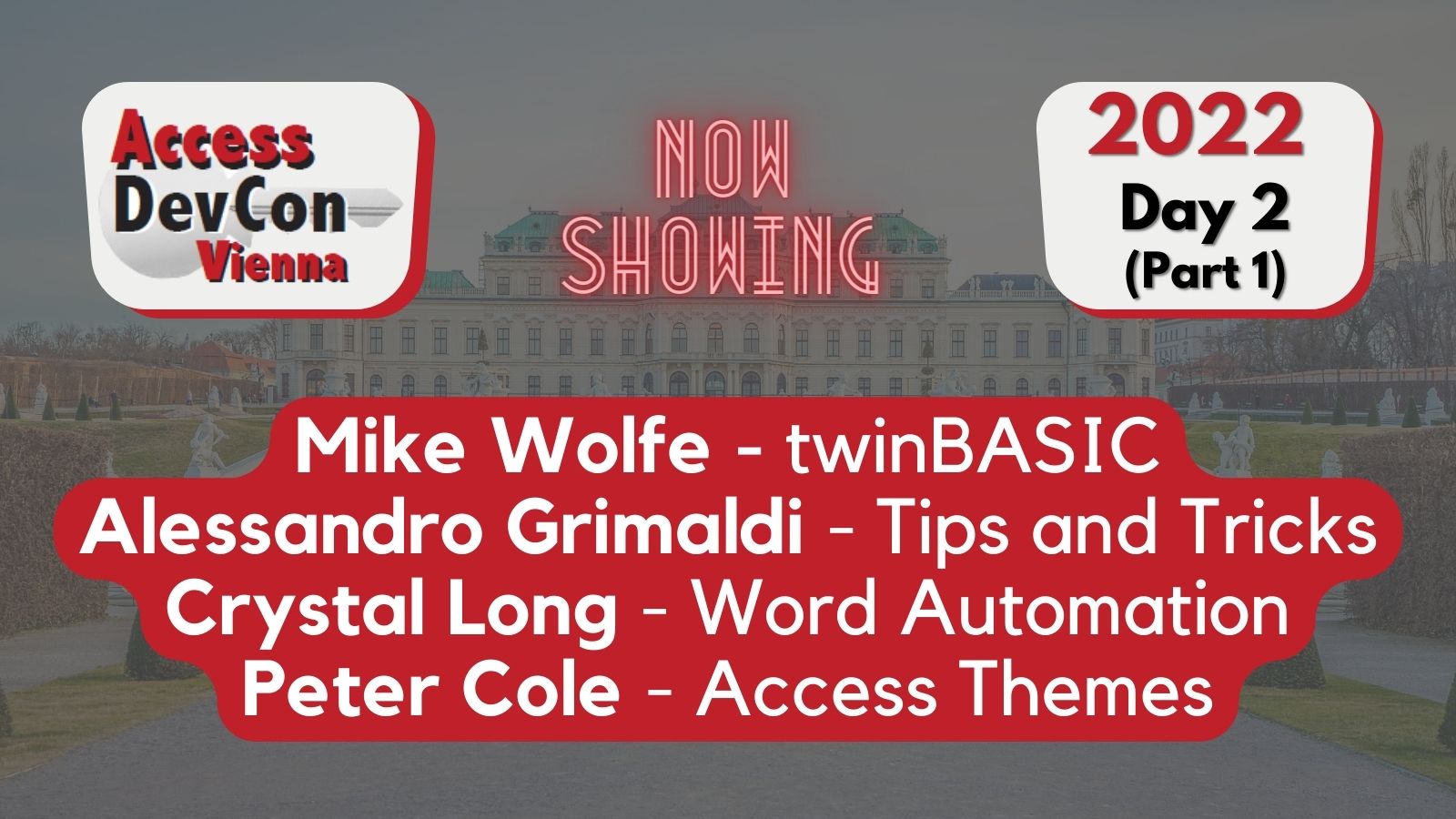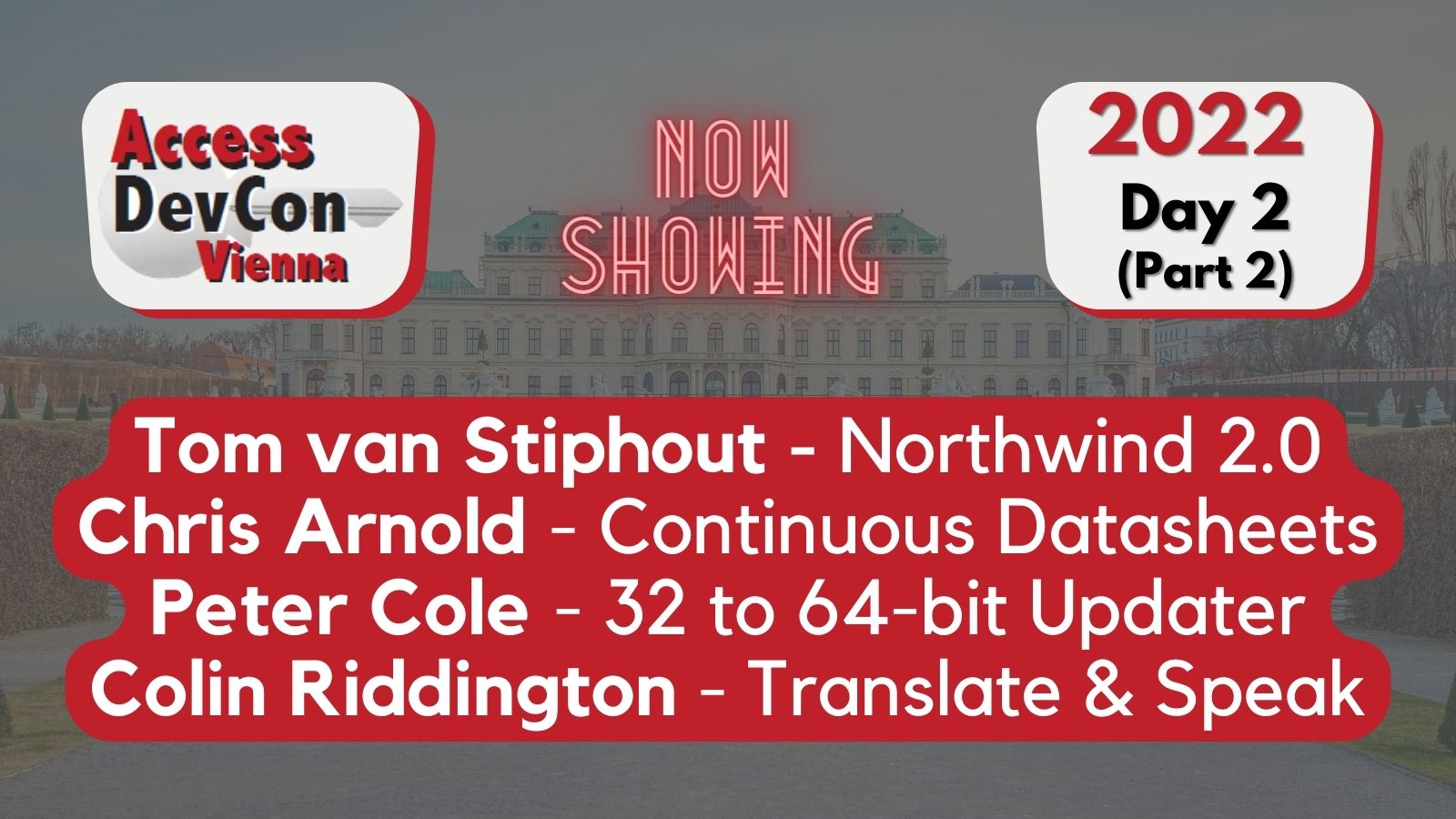 Speaker List
Here's the current agenda (click link for full topic descriptions) and list of speakers for the conference:
Update by the Access Team: Dale Rector and Joe Jimenez
Exploring the Future of twinBASIC and Access Development: Mike Wolfe
Defensive Programming: Some Bugs are Better than Others: Mike Wolfe
Making Automatic Form Resizing work for you: Colin Riddington
Draw Gadgets on Access Reports (using easy-to-call VBA): Crystal Long
Access in an Azure VM: George Young
Access Help Content and Documentation Deep Dive: Jeff Conrad
Click Here to Add Feature X!: Kevin Bell
Schedule
Sessions run from 14:00 (2 PM) to 20:00 (8 PM) UTC both days.
The links below will take you to WorldTimeBuddy, where you can see the dates and times translated to your local time zone:
Here are the times translated to a few common time zones:
4 PM - 10 PM: Vienna, Austria (CEST)
3 PM - 9 PM: London, UK (BST)
10 AM - 4 PM: New York, NY (EDT)
9 AM - 3 PM: Chicago, IL (CDT)
8 AM - 2 PM: Denver, CO (MDT)
7 AM - 1 PM: Redmond/Seattle, WA (PDT)
12 AM - 6 AM: Sydney, Australia (sorry, blokes)
Registration
The conference fee is 100 Euros.  
The exchange rate puts that at about 106 USD and 88 GBP, though I'm not sure exactly how that rate gets applied at checkout.
To register, visit: Access DevCon Vienna (donkarl.com)
Cover image created with Microsoft Designer; image by Julius Silver from Pixabay