Quick Tip: Alt Codes in Windows
Checkmarks, bulleted lists, section symbols, pi, daggers, copyrights, etc. Each of these symbols can be entered in Windows using an easy keyboard shortcut.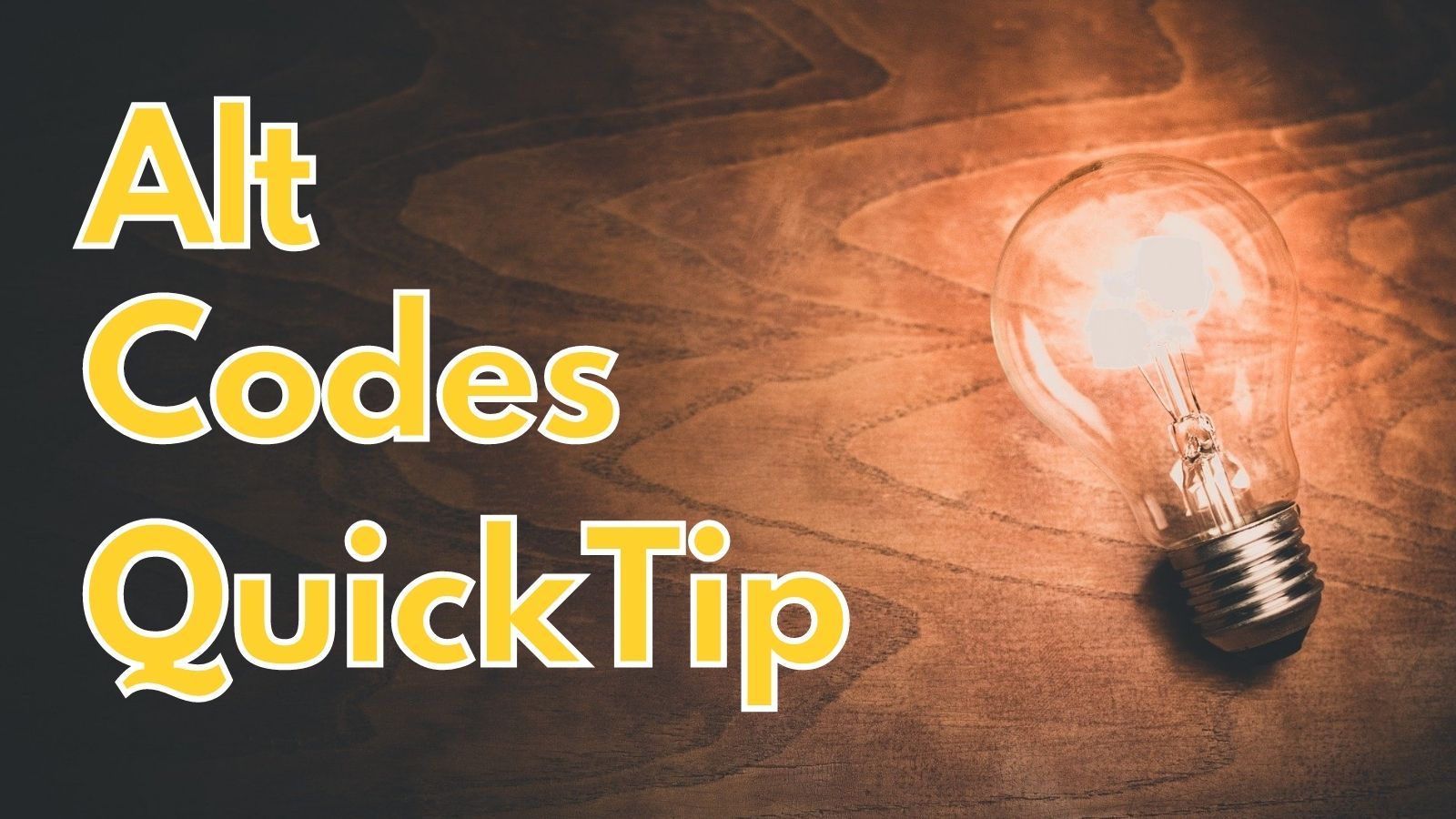 Recently I wrote about the shortcut for inserting emoji characters on Windows, [Win] + [;].  Today, I'm writing about a different technique for inserting symbols in Windows: Alt Codes.
Alt Codes
The advantage of alt codes is that they allow you to enter special symbols very quickly...if you can remember the alt code.
To enter these codes:
Hold down the Alt key
Press one or more numbers on the keypad
Release the Alt key
It's important to note that this technique only works if you type the numbers on keypad to the right of your main keyboard.  You can't use the numbers at the top of the keyboard.  If you have a small laptop without a separate keypad, you will need to use a different approach (such as the [Win] + [;] technique referred to above).
My Personal Favorites
I have exactly two alt codes that I remember off the top of my head because I use them all the time:
[Alt] + [7] to insert a bullet character: •
[Alt] + [2],[5],[1] to insert a square root: √
I use the square root character as a pseudo-checkmark character.
My Curated List
I don't use the following alt codes enough to have them memorized, but I use them enough I'd like to have a place I can easily refer to them.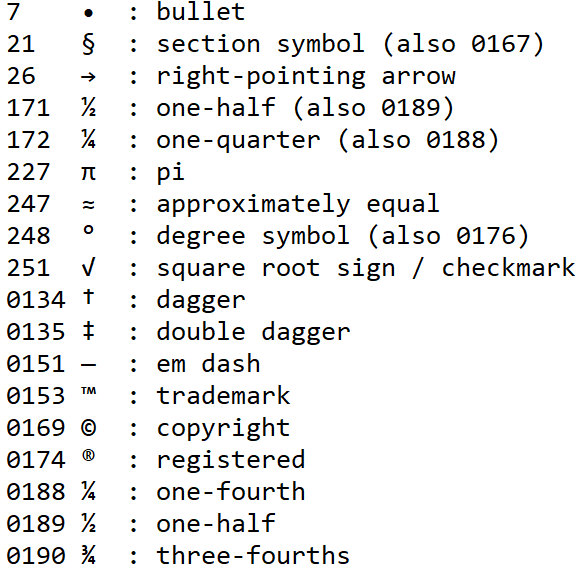 Do you use alt codes?  Have any personal favorites?  Drop a line in the comments below to let us know.
UPDATE: Over on the LinkedIn post that accompanies this article, JuanJo (Juan José Luna Aleixos) posted a handful of additional codes that mainly support the Spanish and German languages:

Further Reading
The following web sites contain additional information and references for alt codes not mentioned in this article.
The Penn State Symbol Codes Website
This site does a good job of breaking down the most commonly used alt codes into logical groups:
Alt-Codes.net
This is an entire website dedicated to the various alt codes.  The front page linked below has a fairly exhaustive list in alt-code-number order:
---
Referenced articles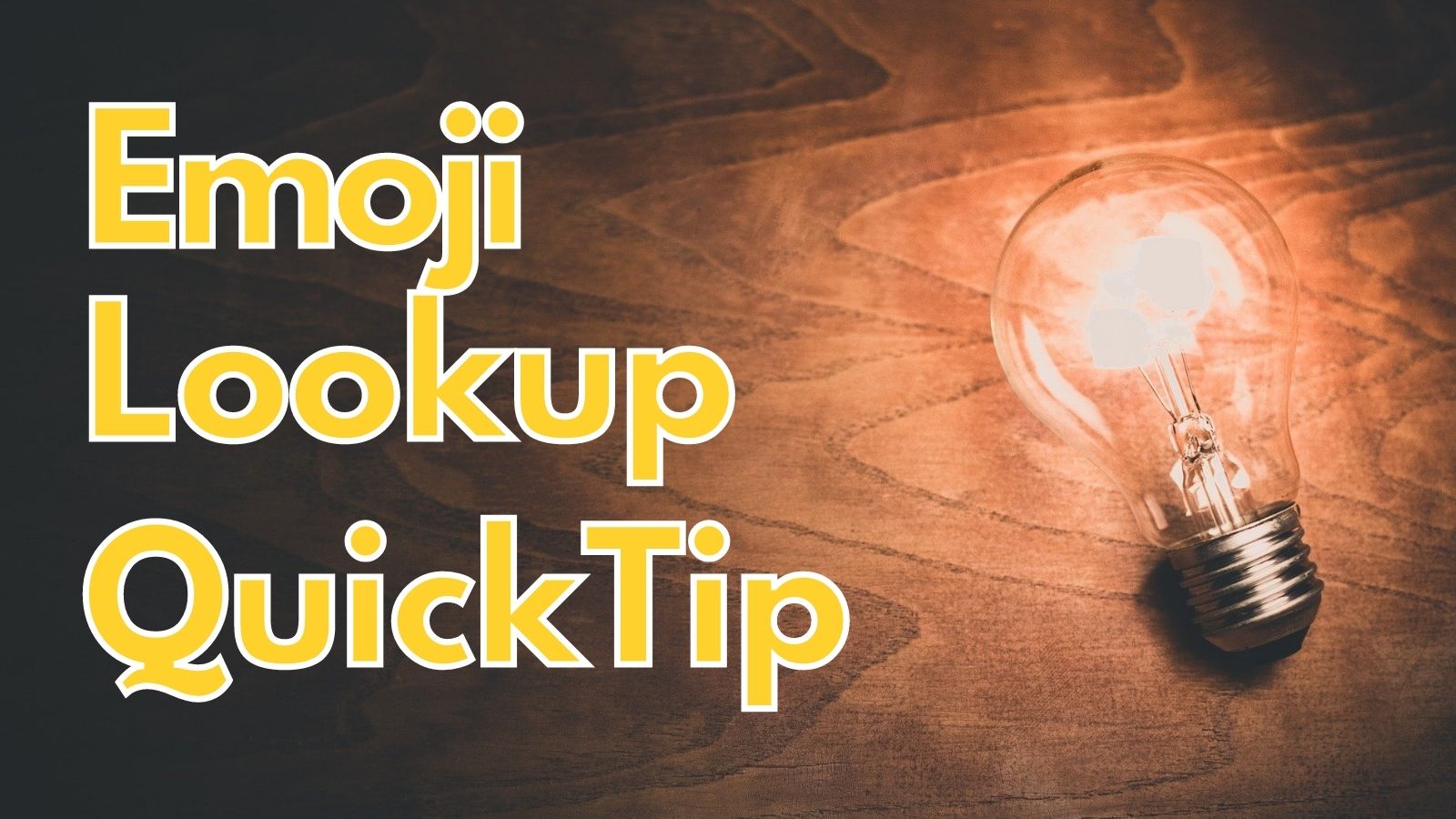 UPDATE [2021-11-07]: Added JuanJo's codes from his LinkedIn comments.