Access NewsCast with Karl Donaubauer: Episode 4
Catch up on the latest news and updates from the Access world in episode 4 of Karl's webcast, with guests Colin Riddington, Wayne Phillips, and, of course, Viktoria.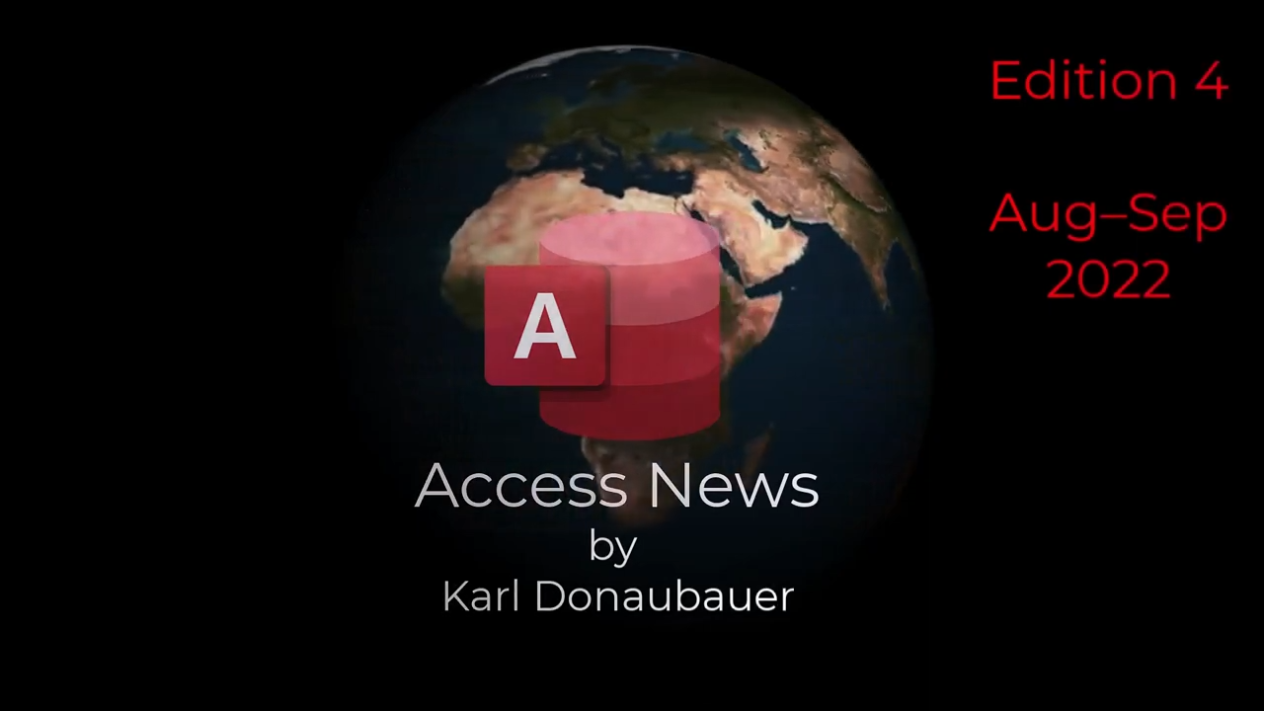 Karl Donaubauer is back with another episode of his Access NewsCast.
In Episode 4, Karl splits the time between two main areas of interest:
New Access Features
Interviews with Colin Riddington and Wayne Phillips
New Access Features
Part 1 begins at the 21-second mark of the video, where Karl does a deep dive into all the latest and greatest features to hit Microsoft Access since his last episode:
"I don't think there was much coming from Microsoft over the summer for Access."
Part 1 ends at the 26-second mark.
Sure, it was only five seconds, but Karl still managed not to leave anything out. 😂
Interview with Colin Riddington
Colin Riddington is the latest of the seventeen current Access MVPs.
He talked about what he hopes to get from the MVP award, his passion for teaching that drives him to give away so much of his work, and the challenges of co-chairing the Access Europe User Group.
He finished the interview by demonstrating his free Ultimate Access Version and References Checker add-in (screenshots below).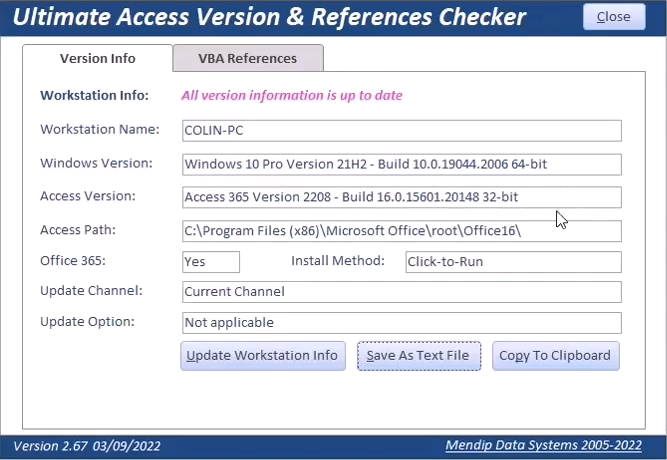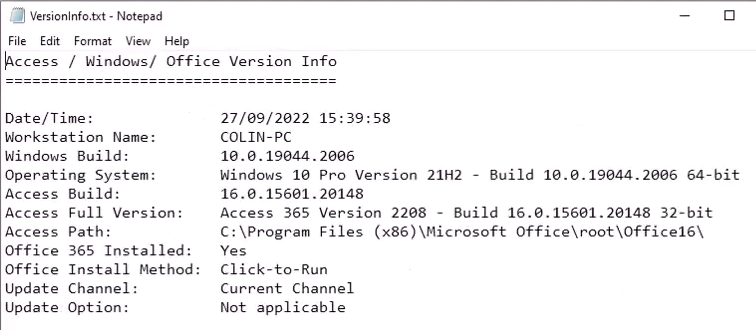 AEK: Annual German Access Conference
At the 9:30 mark, the newscast switches to an interview where the "coolest Access correspondent interviews the coolest Access organizer of the coolest Access event."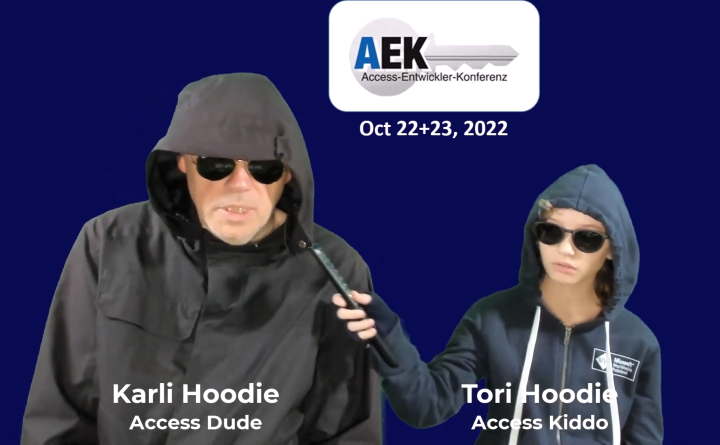 Microsoft Access Turns 30
Karl and Viktoria celebrate with an original Microsoft Access anthem (10:48).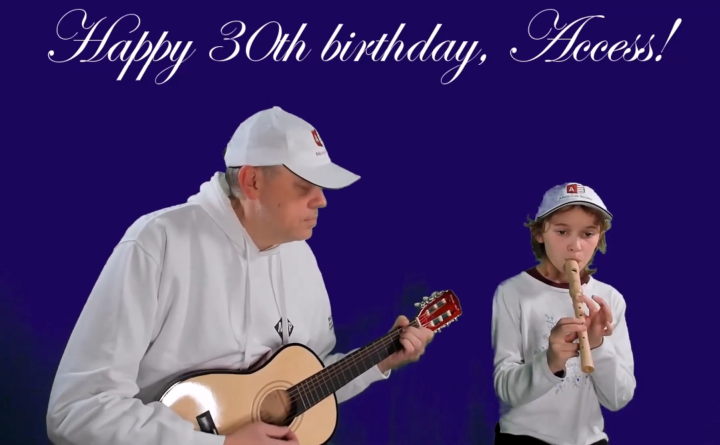 Interview with Wayne Phillips
Wayne Phillips, the dark magic genius behind vbWatchdog, appeared on camera for the first time ever for his interview with Karl.

The topic of conversation, of course, was twinBASIC.  The idea for the project first came to Wayne about 15 years ago when he was working in Access and VBA.
He talked a bit about his development process:
He prioritizes all bugs over feature requests.
He has massive amounts of automated tests (especially on the compiler side).
He often knocks out five bugs before his kids even get up in the morning.
He also speaks briefly about why he thinks twinBASIC will succeed where so many other would-be successors to VB6 have failed.
At the 18:18 mark, Wayne gives a short demo of the WebView2 control already available and implemented in twinBASIC (and still many months away from release in Microsoft Access).
twinBASIC for Access Developers
Finally, Karl ends the interview by asking the burning question on every Access developer's mind when it comes to twinBASIC, "As an Access developer, what do I get out of twinBASIC?"
As someone who's been writing a weekly update on twinBASIC since it's alpha release (75 articles and counting), I'm as plugged into the twinBASIC project as anyone.  And yet, I was still taken aback with Wayne's answer to this question:
"I would be surprised if we were here next year at this point and we didn't have at least some level of integration into Office VBA.  I envisage in some way probably code editing inside of things initially.  But there will be further integration which is planned, too.  Obviously, time frame is always difficult to judge, but I would think in a year's time we should be having a glimpse of where we're going with Access."
Now that is something to be excited about.