twinBASIC Update: March 20, 2022
Highlights include a cryptic update on the new IDE's release date and a possible twinBASIC solution to the oft-delayed Access modern browser control.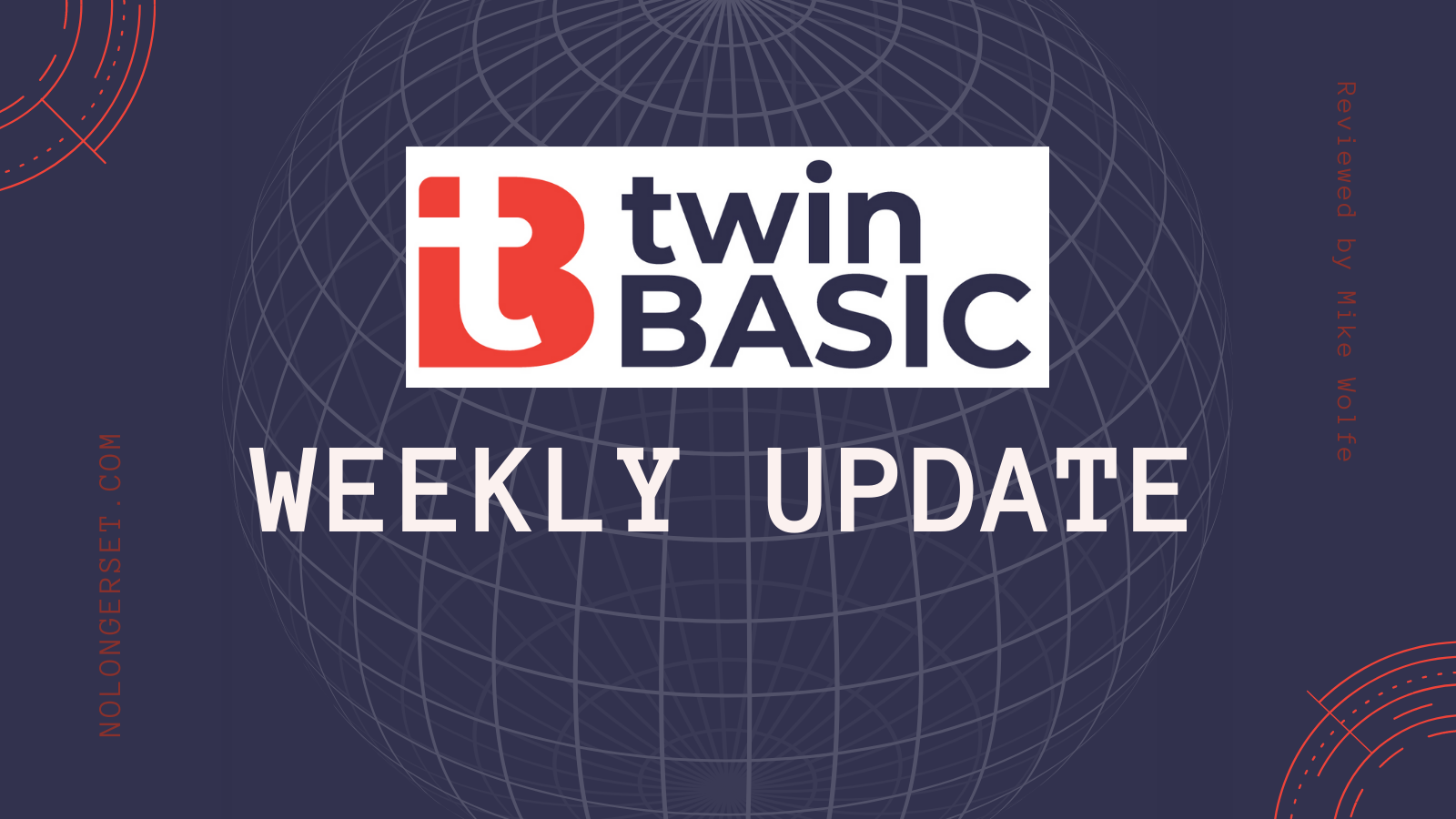 On April 23, 2021, I helped Wayne Phillips introduce the world to twinBASIC at the Access DevCon Vienna conference.  I boldly predicted that twinBASIC (along with the Monaco editor) would replace VBA and its outdated development environment by 2025.  With that goal in mind, this weekly update is my attempt to keep the project fresh in the minds of the VBA development community.
Every Sunday, I will be providing updates on the status of the project, linking to new articles discussing twinBASIC, and generally trying to increase engagement with the project.  If you come across items that should be included here, tweet me @NoLongerSet or email me at mike at nolongerset dot com.
Here are some links to get involved with the project:
---
Highlights
New IDE – Coming Soon?
Nothing official to report, other than this tidbit from the twinBASIC Discord server: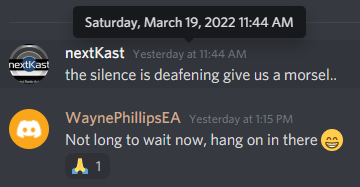 Wayne also provided some additional notes about the forthcoming IDE:
Individual panels can be dragged to left/bottom/right panes, and each can be expanded/collapsed.  I'll be including a dark and light theme to start with.  As it's a web-app,  it will be easy for the community to contribute their own CSS themes.
Around the Web
twinBASIC ActiveX Browser Control?
Over on LinkedIn, JuanJo Luna posted about the announced deprecation of IE11 on June 15, 2022,  and the fact that the updated Access browser control will not be available until at least six months later (and based on recent experience with the features in the Access roadmap, likely much longer than that).
As it turns out, the existing browser control will be supported well beyond that date (planned support runs through 2029).  But once IE11 is no longer supported, web developers will no longer have an incentive to provide support for it either.  So, while the Access browser control may continue to function until 2029, the web sites with which it will actually work will begin dwindling this summer (or earlier).
With that in mind, JuanJo asked if there were any alternatives [auto-translated from JuanJo's native Spanish]:
What's going to happen to Access developers who use web browser control? Do we have an alternative?
My response–which may or may not be feasible–was to suggest the possibility of a twinBASIC ActiveX web browser control:
I know eventually twinBASIC will provide both a WebView2 control and support for creating ActiveX controls. Could twinBASIC fill this gap by creating a WebView2 ActiveX control that could be used in Access?
Hey, a guy can dream, right?
Changelog
Here are the updates from the past week.  You can also find this information by installing the twinBASIC VS Code extension and clicking on the Changelog tab of the extension page:

Nothing new this week, as development continues to focus on the as-yet-unreleased IDE.