Access NewsCast with Karl Donaubauer: Episode 2
Catch up on the latest news and updates from the Access world in episode 2 of Karl's webcast, featuring Thomas Pfoch's Access map tool.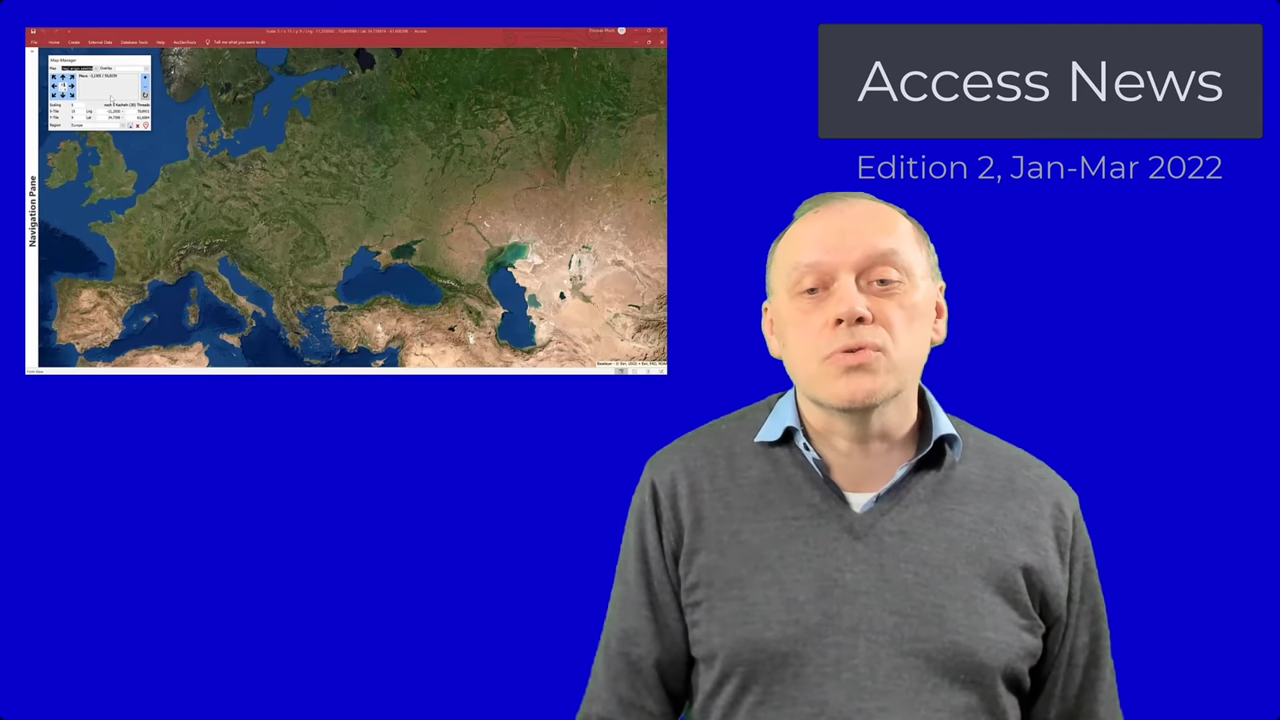 Karl Donaubauer is back with the second edition of his (quarterly?) Access News webcast.  
Karl covers the following topics:
Viewer feedback from Episode 1
News from Microsoft concerning all the recent bugs
Current activities of Access User Groups
Access DevCon Vienna
Interview with Thomas Pfoch about his Access map tool
My favorite moment is at the 15:45 mark when Karl's co-host (and daughter), Viktoria, reminds Karl what's at stake for Access DevCon Vienna.