The Key to Navigating Unfamiliar Territory Without a Map
How I successfully led a 60-vehicle military convoy at 23 years old without knowing what I was doing or where I was going.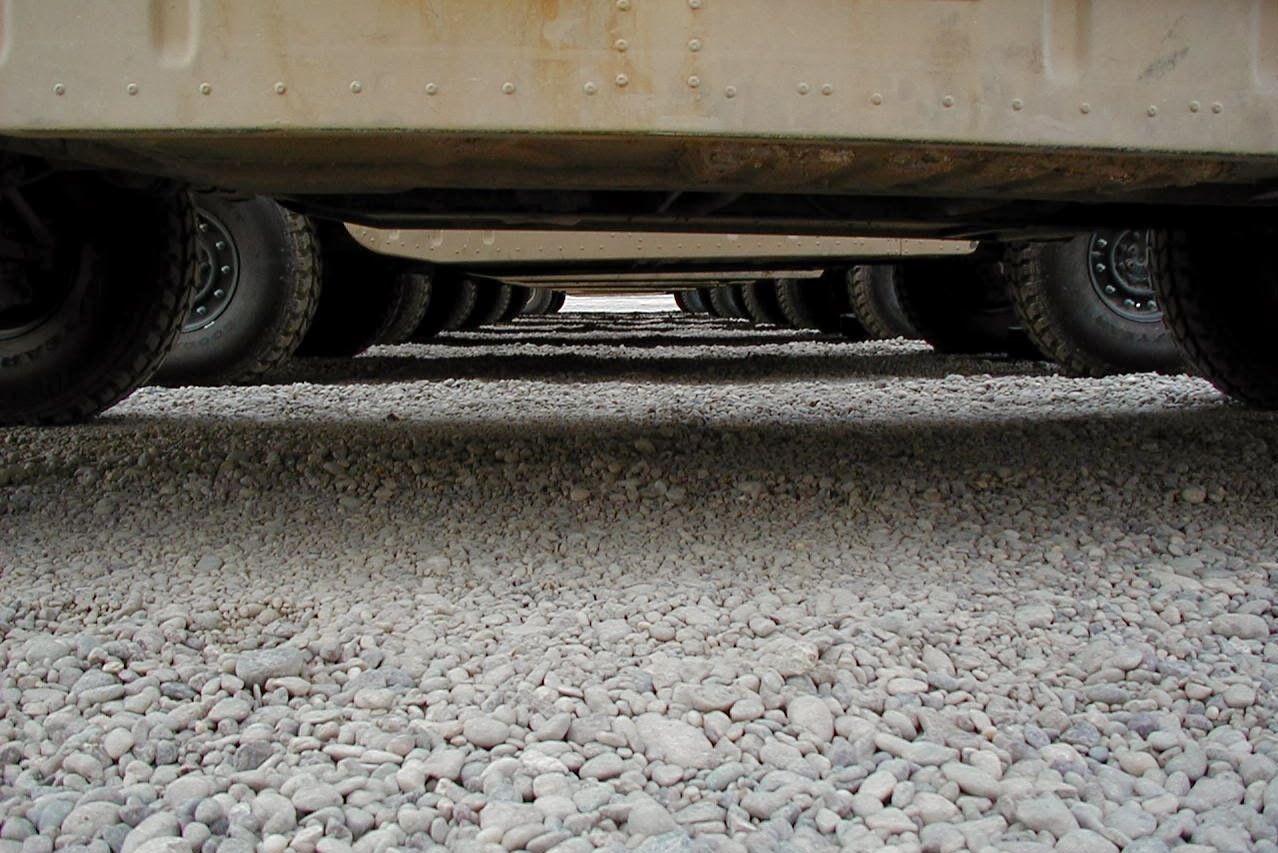 "Lieutenant Wolfe, you'll be leading a convoy tomorrow from the port at Kuwait City to the staging area near the Iraq border."
I was 23 years old.  I'd graduated the Officer Basic Course four months ago.  I'd been in Kuwait for about four days.  And I was about to lead a group of over 100 men and women that I had never met, driving 60 vehicles they had never driven, across 70 kilometers of desert roads none of us had ever seen.
Welcome to being a junior officer in the United States Army.
"I'm not ready for this"
That was the first thing that went through my head when my company commander gave me the order.
I reported to the brigade tactical operations center (TOC) where I was briefed along with the other convoy commanders.  We each received a photocopy of a hand drawn "strip map."  A strip map shows points of interest and major intersections along a route.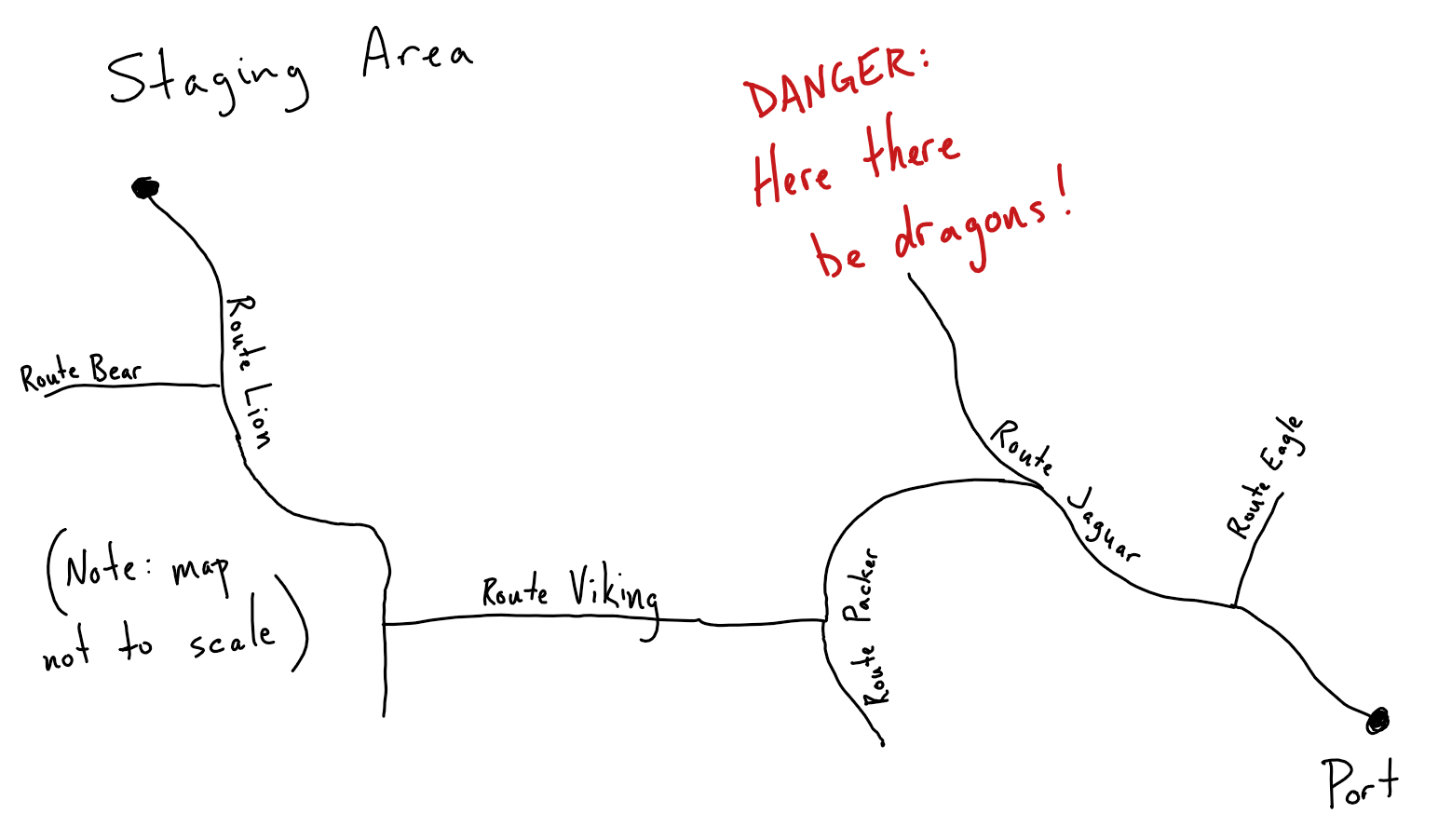 Strip maps have a very high signal-to-noise ratio (which I appreciate), but they lack one very important thing: context.
A strip map is like a software tutorial.  As long as everything goes according to plan, it provides an efficient way to get from point A to point B.  BUT, if anything goes wrong–you miss a turn, are forced to take a detour, there's a version update–then you are out of luck.  The strip map (or tutorial) no longer helps.
I recognized this shortcoming immediately and asked for a full map to provide the missing context.  The brigade planning officer pointed to a large map on the wall behind us, "That's the only full size map we have right now and it doesn't leave this tent."
I didn't like how this was going.
When In Doubt, Ask an NCO
I trudged back to my company tent feeling more distraught than before.
I was in way over my head, but I knew exactly what to do: ask my platoon sergeant for help.  
The platoon sergeant is the senior non-commissioned officer (NCO) of a platoon.  As the platoon leader, I technically outranked him.  But with 20 years of experience to my ... none, I was going to be leaning on him a lot more than he would be leaning on me.
I asked him for his advice.
"Well, LT, you're in luck.  About a year ago, a handful of soldiers from our company served a six-month volunteer tour here in Kuwait.  You should tap one of them to be your driver."
So that's exactly what I did.
Of the soldiers that had deployed the prior year, three of them were available for the convoy.  One worked in the mess tent, one provided network IT support, and one was a driver for a high-ranking officer who knew the landmark-less desert roads of Kuwait like the back of his hand.
Guess who I asked to be my driver?  
Leading the Pack
The next morning we all boarded buses and headed down to the port.  
I led one of five convoys from the port to the staging area that day.  I was the youngest officer of the group and the only one without convoy experience.  Yet, our start to finish travel time was shorter than every other convoy.  (Especially the convoy that missed a critical turn, was headed toward the Iraq border, and had to be escorted to camp before they accidentally crossed into enemy territory.)
To what brilliant leadership principle did I owe this astonishing, against-the-odds success?  I simply asked for help.  Oh, that and it just so happened that Providence had placed the absolute perfect person in my midst to accomplish the mission.
Sometimes it's better to be lucky than good.
No Map? You Need a Guide
So what's the moral of the story?
When you are navigating unfamiliar territory, you need at least one of the following:
A Good Map OR
A Reliable Guide
On that day in Kuwait, I did not have a good map.  But I had a terrific guide.
---
Referenced articles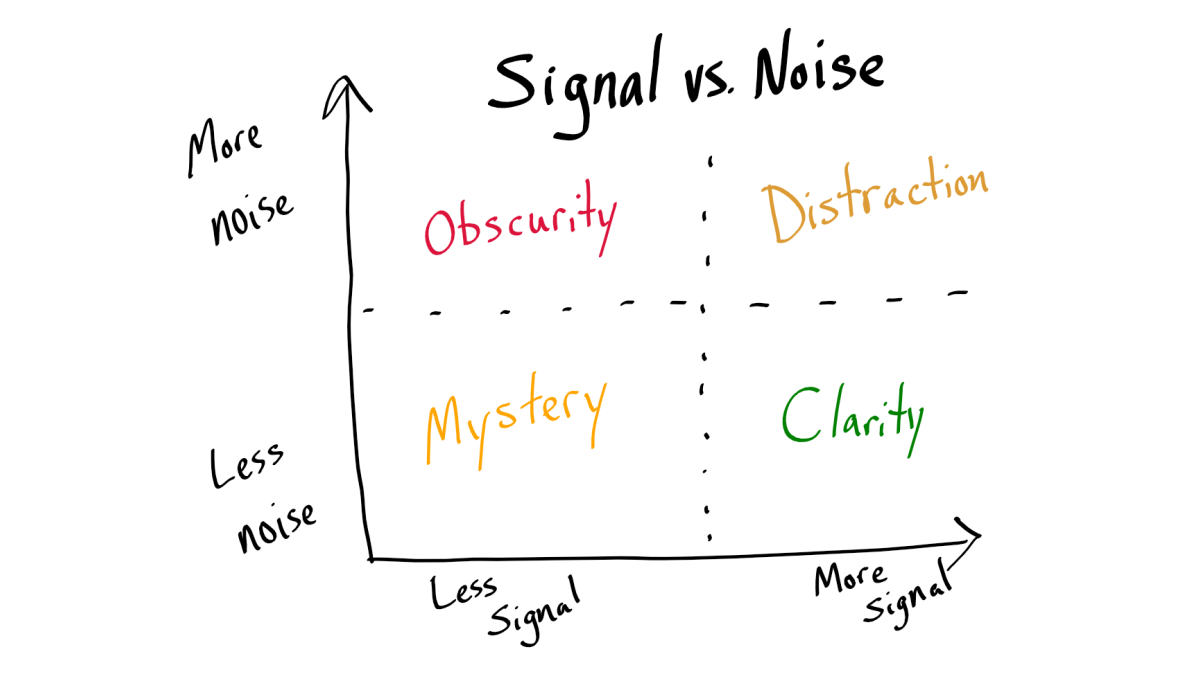 Photo by Mike Wolfe