Bug Alert: Wizards Don't Work with MVFs and Attachment Fields
Beginning with version 2006, Access hangs when running the Report or Labels Wizard on a table with a multi-valued field (MVF) or attachment field.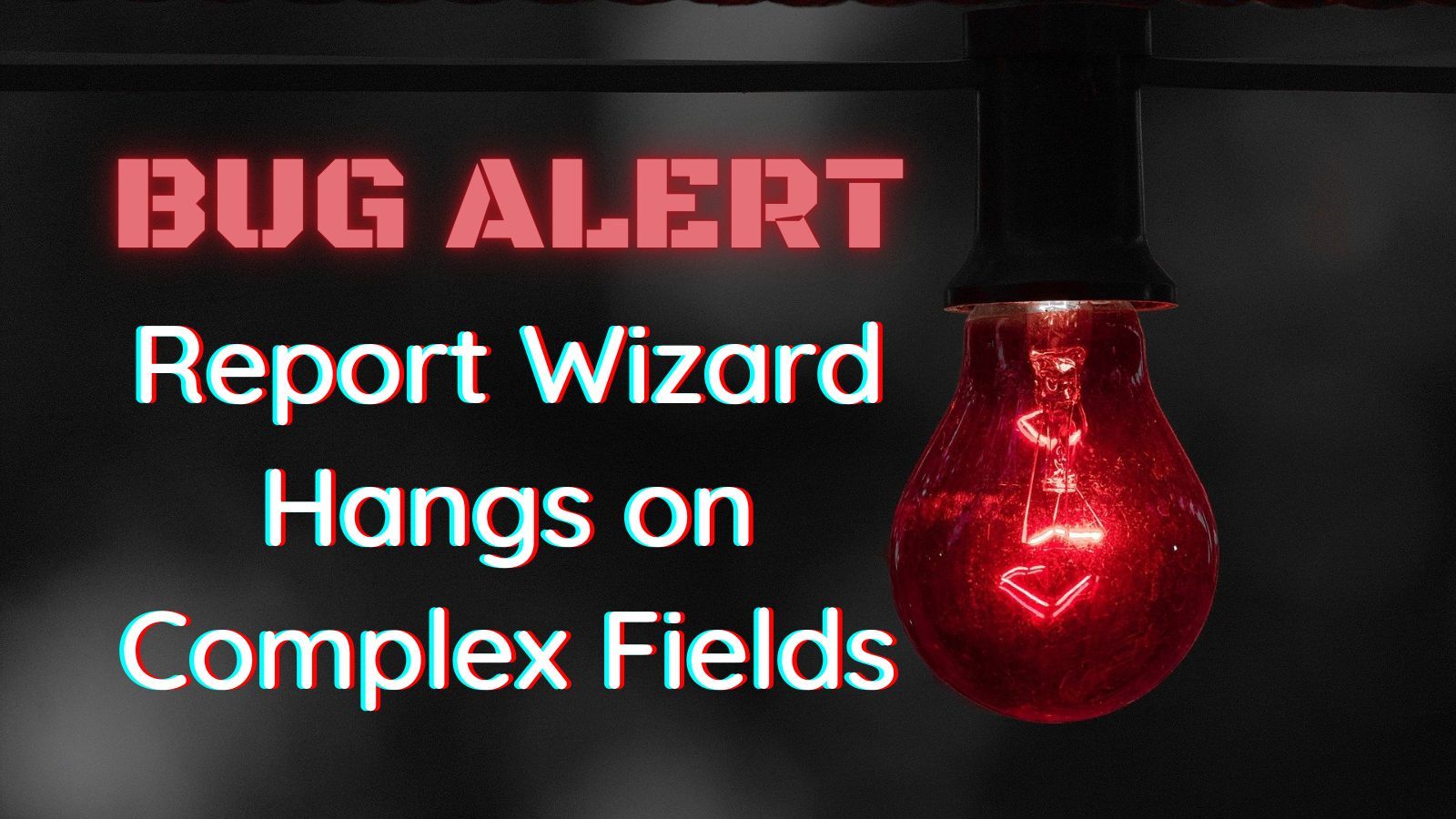 UPDATE [2022-08-24]: As Colin Riddington noted in the comments below, the version numbers in Matt's initial bug report and Microsoft's official announcement are incorrect:
The bug started with build 15330.20230 which is version 2206 (June 2022) and not 2006 (June 2020). It wasn't in version 2205 (May 2022) build 15225.20394.

So although still a problem for those who use MVFs and attachment files, the bug is recent and not two years old.
I've updated the quoted sections below to reflect the correct version numbers.
---
From the official Microsoft announcement:
ISSUE

When running the Report Wizard or Labels Wizard and selecting a table with a multi-valued field or attachment field, Microsoft Access stops responding.

STATUS: INVESTIGATING

This issue was introduced in Version [2006 2206], Build 15330.20230, and impacts Monthly Enterprise Channel, Current Channel, Current Channel (Preview), and Beta channels.

Microsoft is researching this issue and will update this article when a fix is available.
---
This error was first reported by Matt Hall:
Launch Access (version [2006 2206] or [2007 2207] problem doesn't seem to exist in the [2005 2205] version)

Create a New Database from a MS Template, Students, Asset Tracking etc...
Click Create Ribbon > Click Report Wizard or Labels Wizard
Access is not Responding, wait 5mins and nothing happens, have to Force Quit it.
Matt tried to report it to Microsoft but fell into an infinite loop of, "This is not the support team you are looking for..."  Frustrating, to say the least:
If I follow [the MS Access Support] link, follow the Contact Support buttons / links I end up back at the ["Choose a support option"] page and the Microsoft Support Infinite Loop of sorry this Team can't help you continues....
Special thanks to George Hepworth who raised the issue directly with the Access development team.
Check back for updates.
External references