Access NewsCast with Karl Donaubauer: Episode 1
The very first edition of Access News with Karl Donaubauer was released today. Catch up on the latest news and updates in this 30-minute video.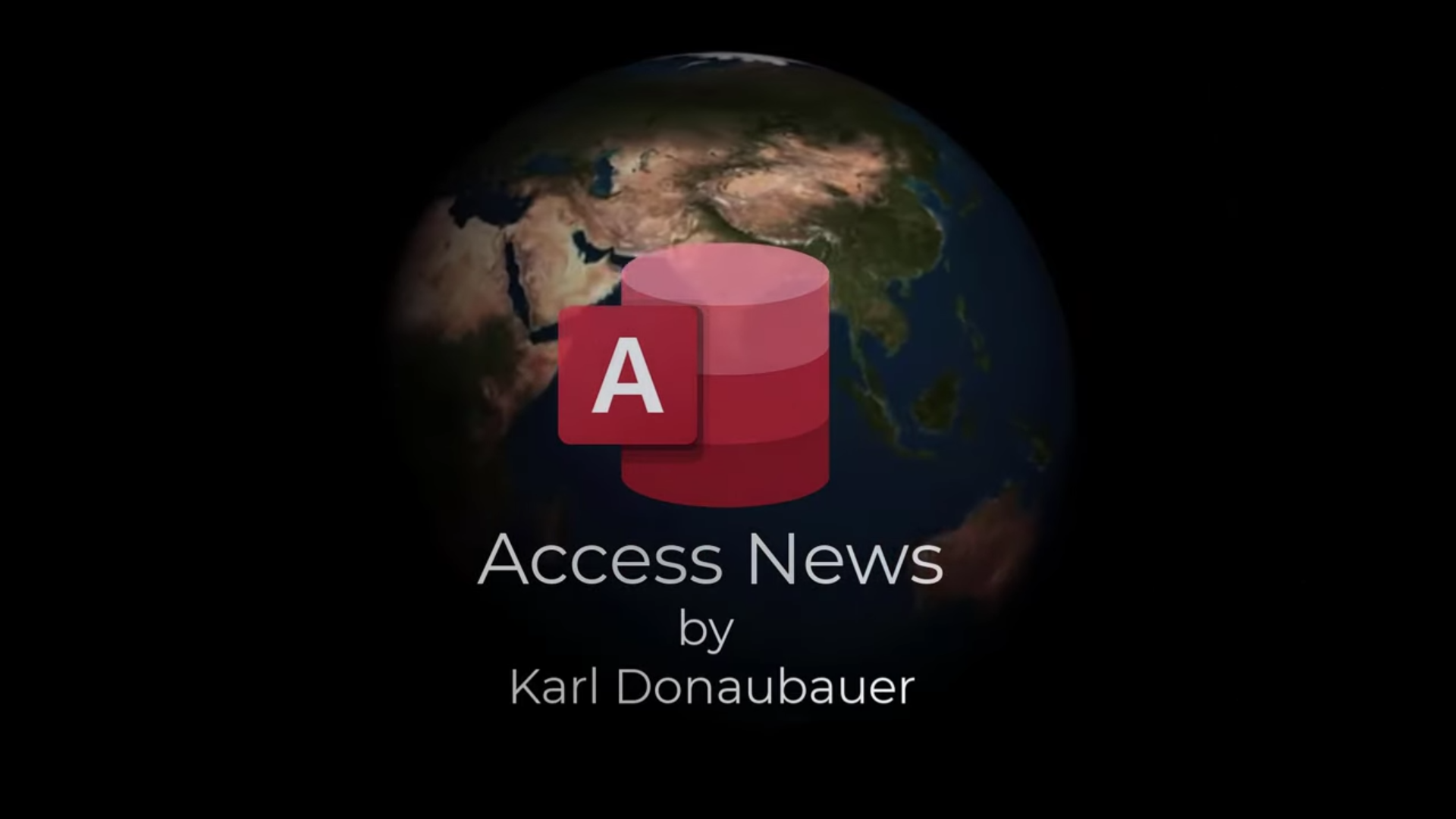 Access conference host extraordinaire, Karl Donaubauer, has just released the inaugural episode of his Microsoft Access newscast.
In this brand new web series, Karl provides updates on the latest and greatest news within the Access community.  
Here's the timeline:
Chart.js in Access
The highlight of the episode for me was Thomas Möller's mini-presentation on embedding Chart.js in Access.  
This should come as no surprise, as Thomas gave the highest-rated presentation at the recent German-language AEK Access conference on the same topic.  (Karl had to settle for second, which must have been especially crushing as he hosted the conference along with Philipp Stiefel and Peter Doering.)
Newest Access MVP
Toward the end of the newscast, Karl interviewed me to talk about my recent Access MVP award.  
I did not realize until I watched the episode that there are only 17 other active Access MVPs globally.  I had assumed that number was higher.  I think it feels that way because many former Access MVPs remain highly engaged as contributors to the community.
I'd like to extend my sincere gratitude to Karl for having me on his newscast.  He was a tremendously gracious interviewer.  Furthermore, his video-editing skills managed to make it sound like I was capable of stringing together coherent thoughts (much moreso than the raw footage, trust me).
The Real Star
Unfortunately for Karl, he was upstaged yet again in his own production.  
Despite his considerable skill, he managed to only be the second best interviewer on the program.  Check out the 5:35 mark to see how a true professional does it.