Week in Review: May 7, 2022
Highlights include an IE integration article from Daniel Pineault, an Access tool from Crystal Long, and a PowerApps User Group video.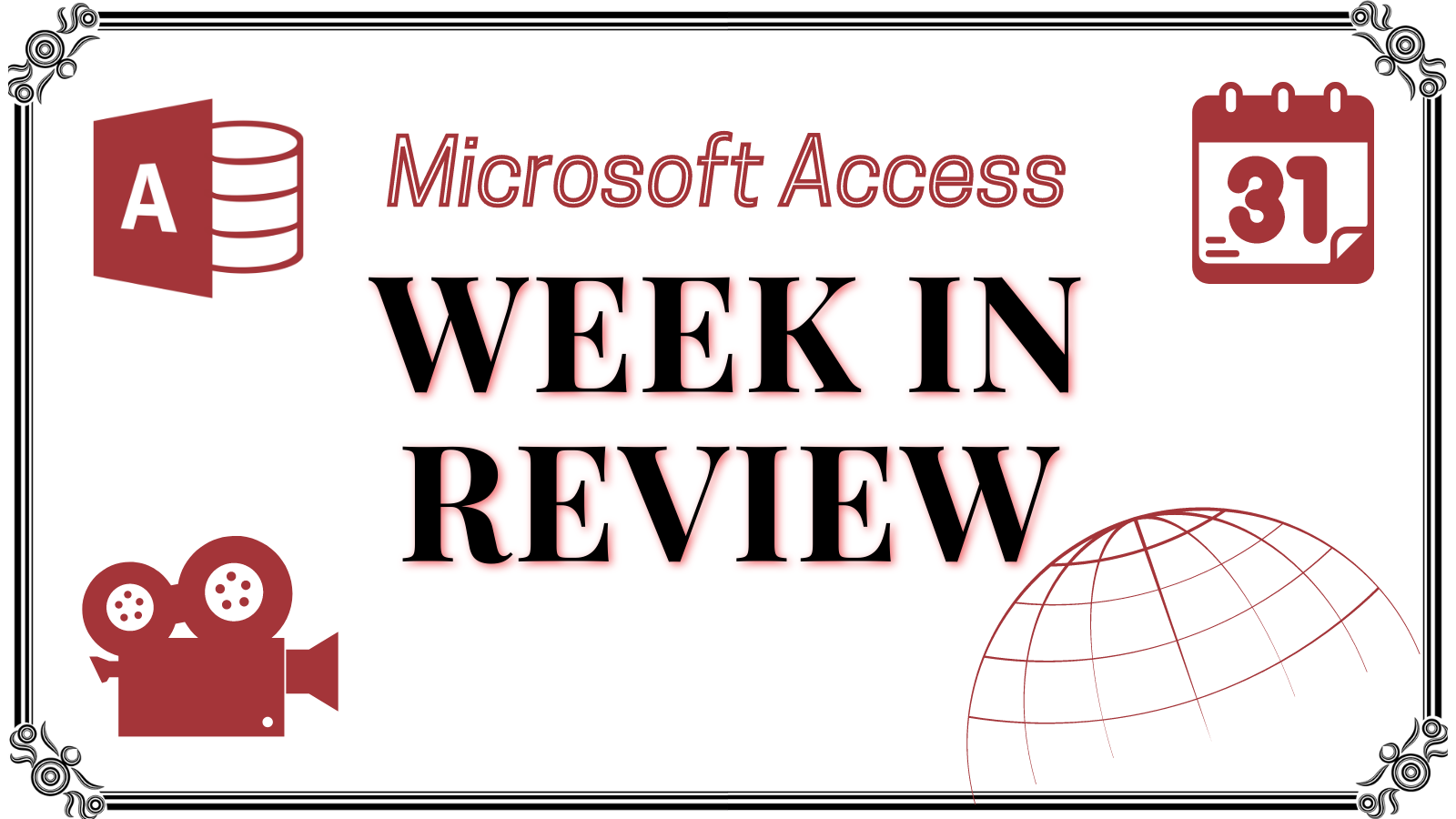 The Week in Review is the best way to keep up with the latest and greatest from the world of Microsoft Access.  Every Saturday, I publish links from around the web.  If you find or publish content that you think should be included, email me at mike at nolongerset dot com, tag me on Twitter @nolongerset, or tag me on LinkedIn Mike Wolfe.  I retain full editorial control of what appears here.  There are no paid or affiliate links, only high quality Microsoft Access content.
Click the "Subscribe" button above to receive this weekly update–along with links to my other daily articles–in your inbox every Sunday morning.
---
Just Published
This section includes videos, articles, and interesting discussions from the past 7 days.
Articles
Discussions
Videos
---
New to Me
This section includes content I discovered this week that has been around for awhile.
---
Upcoming Access User Group Events
NOTE: Only English-language user group meetings with scheduled guest speakers or topics are listed.  For a complete list of upcoming events, visit the Access User Group event calendar.
---
Access Roadmap
Listed below is a snapshot of the official Access Roadmap.
MAR 2022: Access Dataverse Connector
MAR 2022: New Microsoft Graph Data Connector
MAY 2022: Inconsistent Database Error Fix ("Monster Bug")
SEP 2022:New (Modern) Web Browser Control (to support Chromium Edge)
SEP 2022: Enabling Large Address Aware (LAA) for 32-Bit Access
DEC 2022: SQL Monaco Editor
Keep in mind, at the 2022 Access DevCon, Michael Aldridge from Microsoft gave an update on the Access Roadmap and warned that it would soon change to show only items that the team has 90% confidence that they will be able to deliver.
Long story short, everything from the above list except for the Dataverse Connector will be disappearing when the Access team updates the official roadmap (that apparently hasn't happened yet).  
The items that disappear off the roadmap will be shown in priority order on an official Microsoft blog post.  When that happens, I will update my Week in Review to include both the official Access Roadmap and the evolving list of priorities.
---
Request for Feedback
Let me know what you think of this new weekly feature in the comments below.  
Is it a worthwhile endeavor?
Are there other types of content you would like to see included?
Is there anything major that I missed?