twinBASIC Update: March 27, 2022
Highlights include a release date for the twinBASIC IDE and plans to open-source the IDE's source code.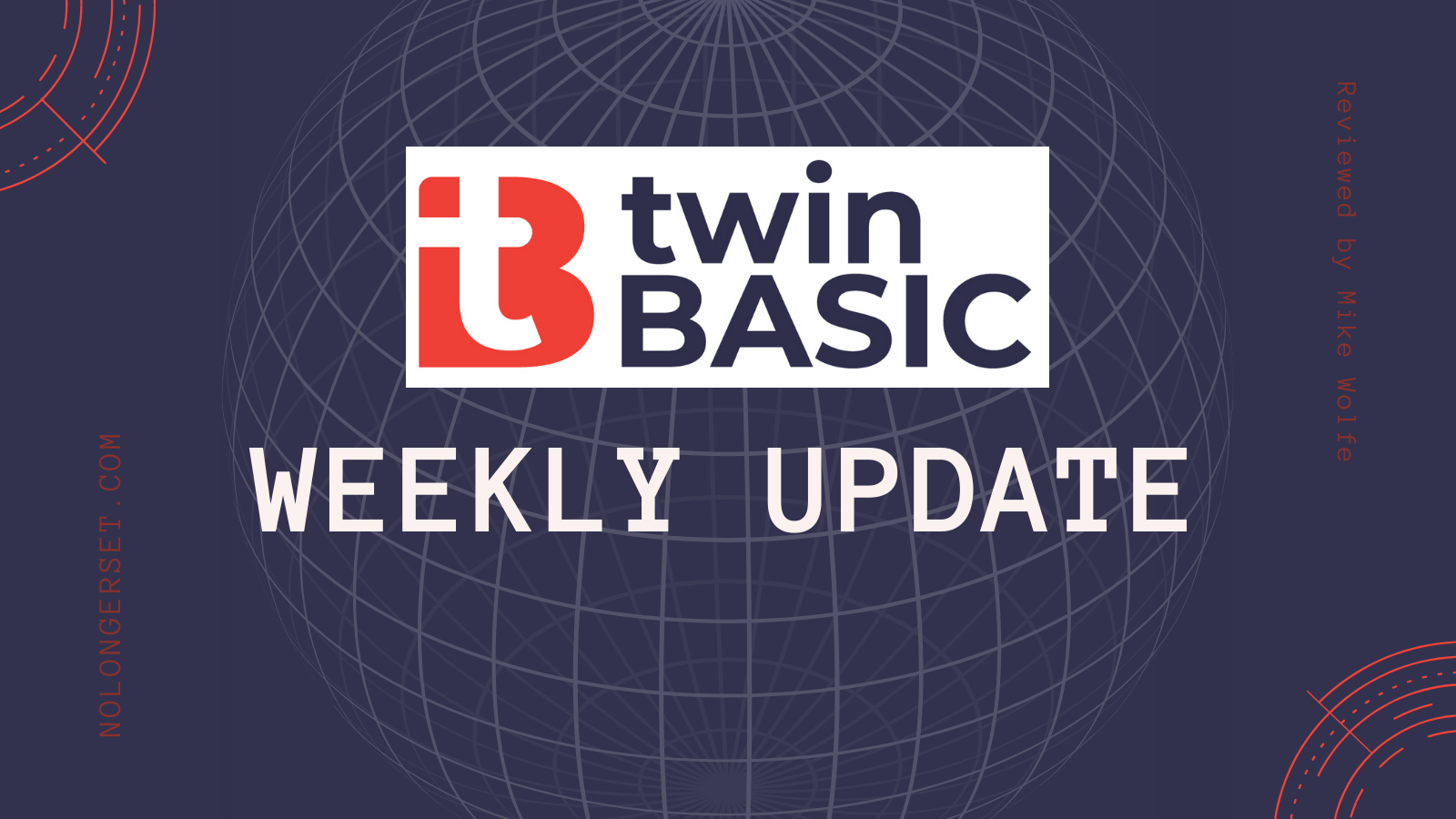 On April 23, 2021, I helped Wayne Phillips introduce the world to twinBASIC at the Access DevCon Vienna conference.  I boldly predicted that twinBASIC (along with the Monaco editor) would replace VBA and its outdated development environment by 2025.  With that goal in mind, this weekly update is my attempt to keep the project fresh in the minds of the VBA development community.
Every Sunday, I will be providing updates on the status of the project, linking to new articles discussing twinBASIC, and generally trying to increase engagement with the project.  If you come across items that should be included here, tweet me @NoLongerSet or email me at mike at nolongerset dot com.
Here are some links to get involved with the project:
---
Highlights
twinBASIC IDE Update
The twinBASIC IDE is scheduled for release on Tuesday, March 29, 2022!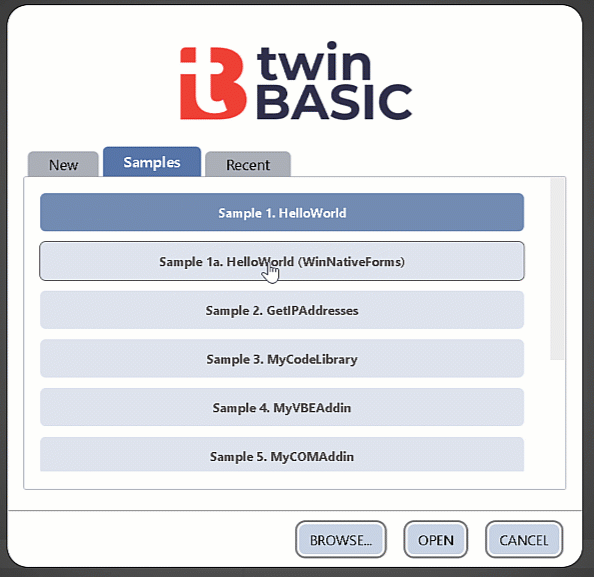 The IDE looks like it has full support for all the same basic functionality as the VSCode twinBASIC extension, including:
Opening the official sample projects
Light and dark themes
Project Explorer pane
Open Editors pane
Code Outline pane
Call Stack pane
Variables pane
Watch pane
Debug Console
Problems pane
Here's some more information about how the IDE works, along with Wayne's plans to open source the twinBASIC code he used to build it:
As mentioned above, it's a HTML-app, hosted within a tB form (using a WebView2 control).  The tB host side of things mainly just exposes some OS functionality (file dialogs, and registry storage) to the HTML/javascript app.    But ultimately yes, the whole thing will be put on Github once it's more complete and has been tidied up.
Finally, the weekly animated GIF preview:
Changelog
Here are the updates from the past week.  You can also find this information by installing the twinBASIC VS Code extension and clicking on the Changelog tab of the extension page:

No changes as Wayne has been finishing up the new IDE for public release on March 29, 2022.