twinBASIC Update: January 30, 2022
Highlights include a sample project demonstrating the WaynesGrid control and a timeline update for the release of (some) native Win32 controls.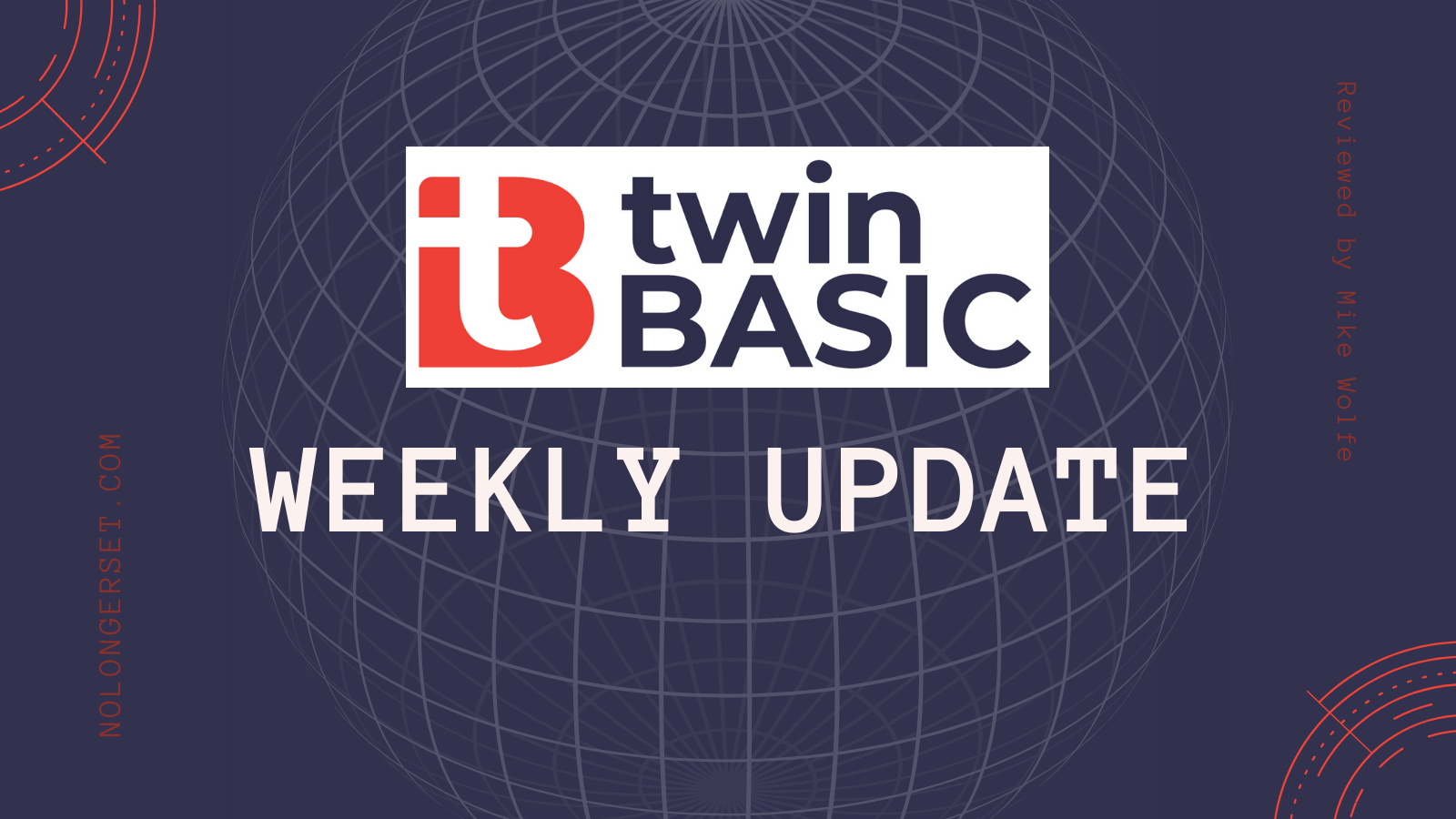 On April 23, 2021, I helped Wayne Phillips introduce the world to twinBASIC at the Access DevCon Vienna conference.  I boldly predicted that twinBASIC (along with the Monaco editor) would replace VBA and its outdated development environment by 2025.  With that goal in mind, this weekly update is my attempt to keep the project fresh in the minds of the VBA development community.
Every Sunday, I will be providing updates on the status of the project, linking to new articles discussing twinBASIC, and generally trying to increase engagement with the project.  If you come across items that should be included here, tweet me @NoLongerSet or email me at mike at nolongerset dot com.
---
Highlights
There were no official releases this week for a couple of reasons: (1) Wayne was dealing with year-end tax stuff; and (2) there is a momentous release in the offing (see below).
Native Controls Coming Soon?!
Over in the twinBASIC Discord server, Wayne dropped the following teaser:
Just to give you guys the heads-up;  I'm aiming for a Tuesday release offering the first implementation of native Win32 controls.  Initial support will be for Label, CommandButton, CheckBox, ListBox, TextBox, ComboBox, OptionButton, HScrollBar, VScrollBar and Timer controls.  These won't be 100% complete, but should be quite usable.
Wayne wrote the native controls in twinBASIC itself, which is a testament to its power and performance capabilities.  According to Wayne, "[I]t has been so much easier writing the controls in twinBASIC itself!  Writing them in C++ would have probably taken twice as long."
Around the Web
Example Project Using WaynesGrid
Wayne put together a sample project using the WaynesGrid control in the CustomControlsPackage twinBASIC package.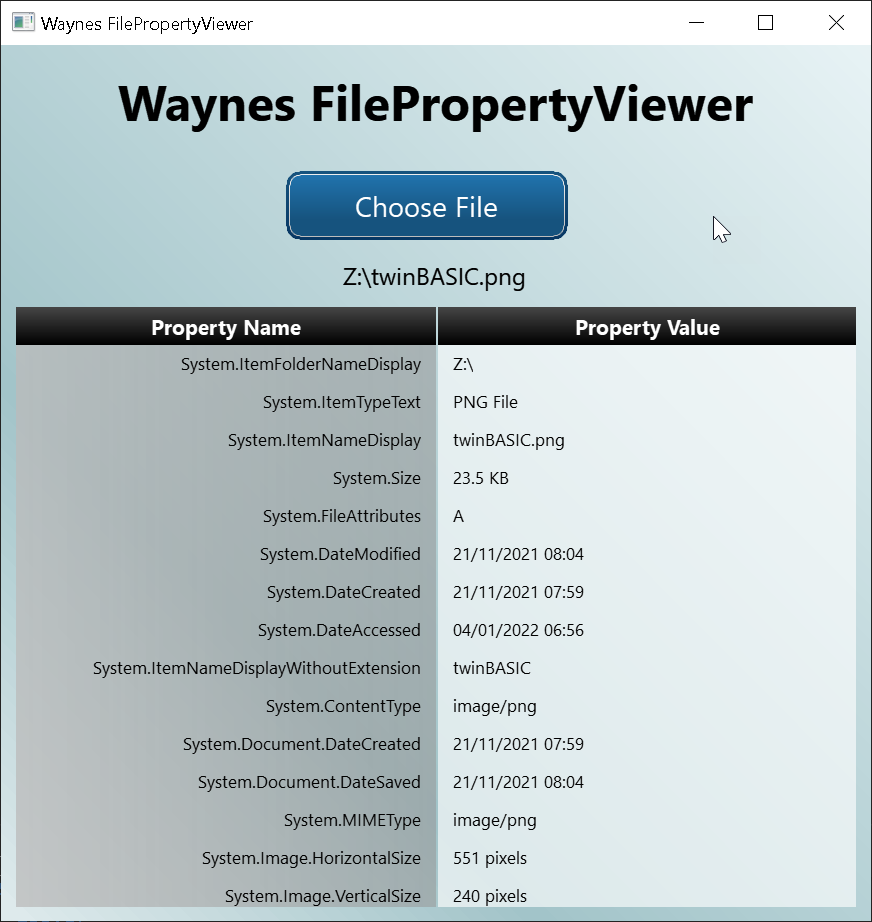 The sample also relies on the FilePropertyExplorer twinBASIC package.  For background information on the original source of the FilePropertyExplorer code, check out Wayne's article, Accessing detailed file information provided by the Operating System.
Changelog
Here are the updates from the past week.  You can also find this information by installing the twinBASIC VS Code extension and clicking on the Changelog tab of the extension page:

Nothing to see here this week!