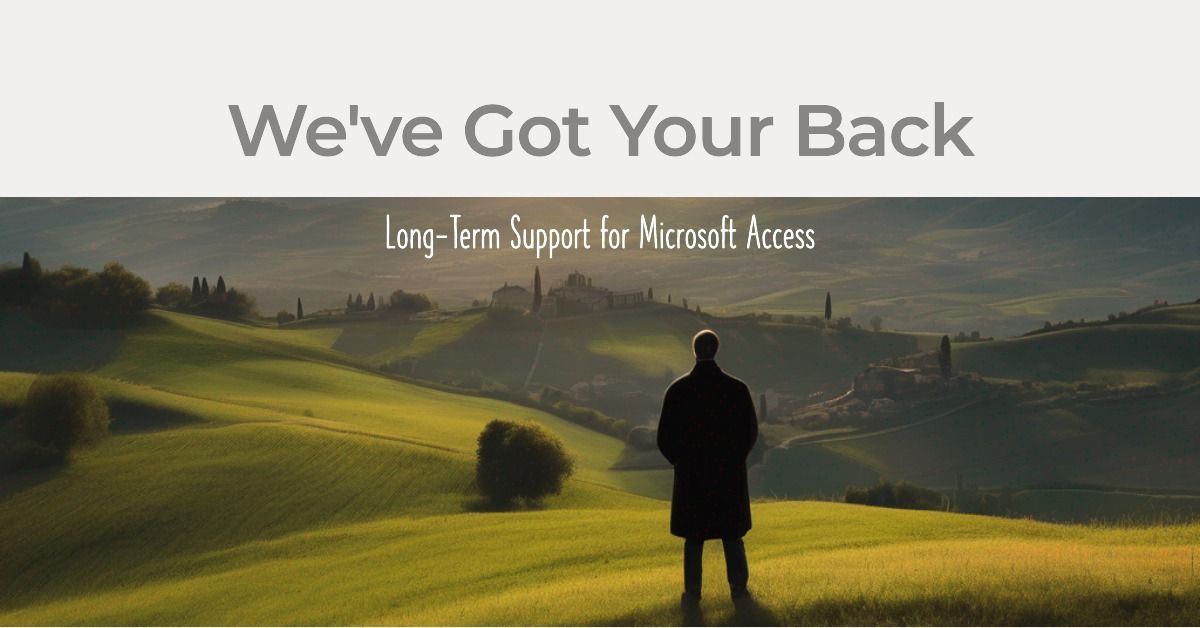 Long-Term Support for Access
Is Your Trusted Access Developer Retiring Soon? We've Got You Covered!
It's a known fact: many Access developers are reaching retirement age and not being replaced by younger developers.
Microsoft Access has been a cornerstone for many businesses, often upheld by a single dedicated developer. But what happens when that developer retires or moves on?  Many companies find themselves in a precarious situation, heavily relying on business-critical Access applications without expert support.
Your company doesn't have to be one of them.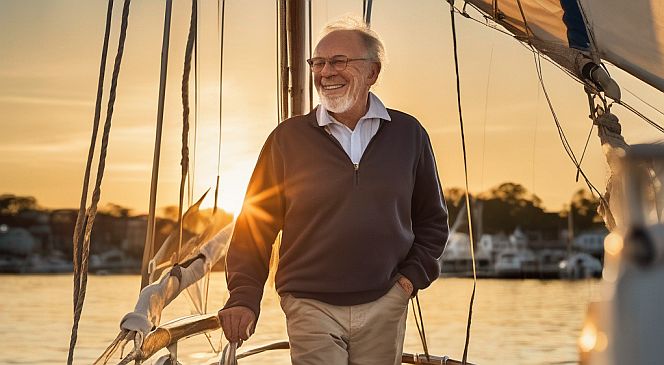 The Solution to Your Microsoft Access Dilemma
At Grandjean and Braverman, we are expert Microsoft Access developers, dedicated to preserving and enhancing the power of your Access applications. Our team is ready to step in, understand your unique system, and keep it running smoothly.
Our process is simple:
Analysis & Documentation ($5,000 up-front fee): Our team will dive into your system, documenting, analyzing, and learning every aspect of it. This ensures we understand your needs and can provide the most effective support possible.
Monthly Retainer ($1,000/month): We'll always be here for you. This retainer ensures our experts are available for support, and includes a monthly hour-long virtual meeting with the Access developer(s) assigned to your project.
Affordable Hourly Rate ($175/hour): If you need additional features or bug fixes beyond the monthly meeting, we offer an affordable hourly rate for our expert services.
A Promise You Can Count On
We believe in stable and transparent pricing. Once you come on board, your monthly retainer and hourly rate are locked for three years, even if our prices increase for new customers. You can budget with confidence, knowing there are no hidden surprises.
Unmatched Credibility: Why We're Your Trusted Microsoft Access Partner
When it comes to managing your business-critical Access systems, you want to be sure you're entrusting them to the very best. Our credibility speaks for itself.
An Industry-Recognized Expert
Our lead developer and business owner, Mike Wolfe, is one of only 17 Microsoft Access Most Valuable Professionals (MVPs) worldwide. This prestigious award is given by Microsoft to "technology experts who passionately share their knowledge with the community." As an Access MVP, Mike has demonstrated his exceptional technical talents and commitment to helping others in the Access community.
Direct Line to Microsoft Engineering
As an Access MVP, Mike has a direct line to the engineering team at Microsoft. This unique connection allows him to tackle even the most challenging Access problems that may arise. With this level of access, you can rest assured that your Access systems are in the hands of someone who can provide solutions when others can't.
A Wealth of Knowledge and Experience
Mike has been sharing his extensive knowledge and insights about Microsoft Access through his daily articles on nolongerset.com. With over 1,000 articles to his name, Mike has covered a wide range of topics, from Access basics to advanced VBA coding techniques and integration with SQL Server. This prolific output is a testament to his depth of knowledge and his passion for Access.
By choosing our team, you're choosing a partner with an unrivaled level of expertise and commitment. Let us put our experience and knowledge to work for you, ensuring your Access systems remain robust, efficient, and reliable.
Act Now - Limited Availability
Given the personalized nature of our services, we can only take on a limited number of clients to ensure the highest quality support. At present, we have three openings. Once these are filled, you can join our waitlist, but we urge you to act quickly to secure your spot.
Ready to Secure Your Business-Critical Access Systems?
Don't let the retirement or departure of your Access developer put your business operations at risk. Take action now to ensure the continuity and support of your Access systems.
Secure your peace of mind today with the assurance of expert Microsoft Access developer support. Let us handle your Access concerns, so you can focus on what you do best - running your successful business.