Karl's Catalog: A Checklist of Access Best Practices
Karl Donaubauer's checklist of Microsoft Access best practices offers a wealth of information to beginners and professional developers alike.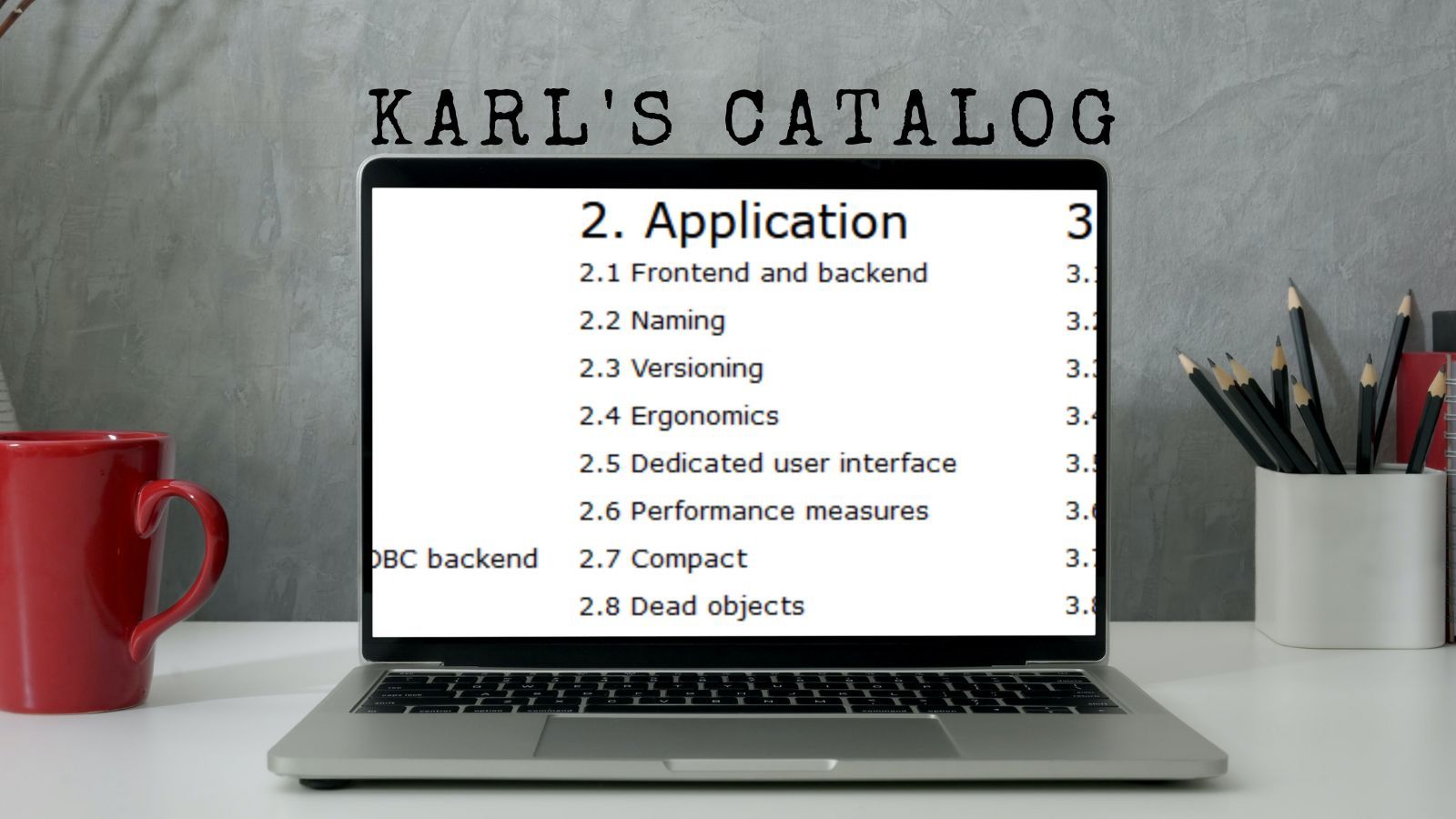 Longtime Access MVP Karl Donaubauer maintains a checklist of best practices for professional Microsoft Access applications.  
As of this writing, his site includes 23 topics broken down across three categories:
Database
Application
Programming
Each topic is summarized with just a few bullet points.  Including descriptions, the page has fewer than 1,500 words, so it's easy to read the entire thing in one sitting.
Here's a portion of Karl's introduction:
On the one hand it may serve as a reference for self-assessment of your own projects and for assessment by technically informed third parties (colleagues, customers, assessors). On the other hand, it provides guidelines for the work of single developers and the cooperation in teams.
Karl runs the two largest Access conferences in the world, DevCon Vienna (for English speakers) and AEK (for German speakers).
I first learned of this great resource from watching Karl's recent presentation to the Denver Area Access Users Group: