DevHut.Net Goes Dark
Much like the legendary Keyser Soze, Daniel Pineault's renowned Microsoft Access website--DevHut.net--suddenly disappeared last week.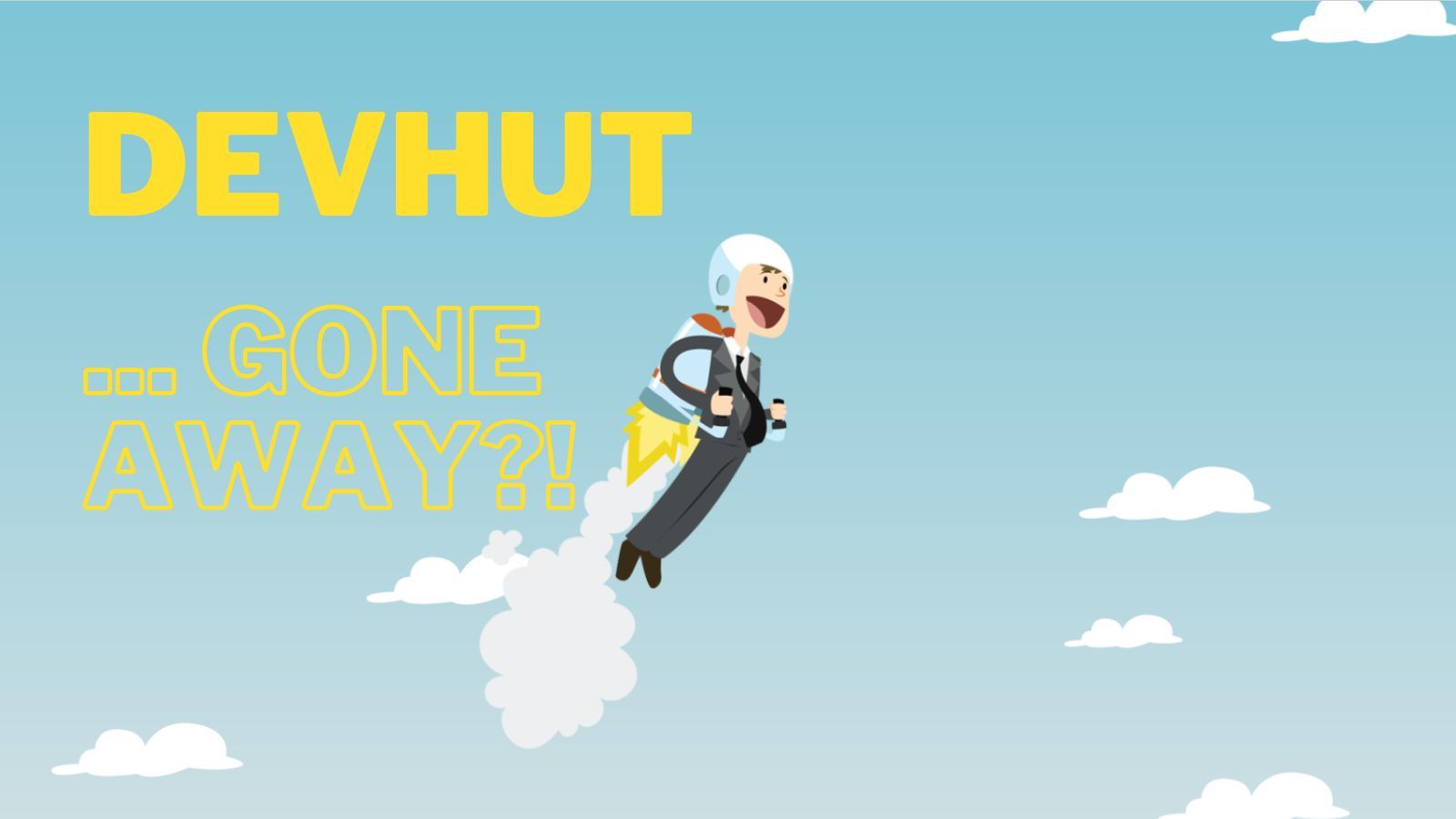 ---
BYE FOR NOW
All good things must come to an end. After 15 years, over 8,000hrs invested, 69 YouTube videos and more than 950 posts here, I have decided to move on.

Wishing you all the very best while I reevaluate this site's future.

If you have any of my demos/code you are welcome to continue to use them, but reposting any of my articles/downloads/code/demos/... is strictly forbidden!
---
Starting sometime last week, visitors to 12-time Access MVP Daniel Pineault's website were greeted with the above message.
I'm not sure what happened that led to Daniel taking the site offline.  Last August, Daniel went on a temporary hiatus from publishing new content on his site.  In a post titled, "Reduction of Contributions," he expressed his frustration with Microsoft and–as I recall–one or more online communities to which he was a regular contributor.  I'm going from memory at this point.  As of publication time, the linked URL is no longer available.
To add to the intrigue, the bottom of the web page includes a countdown of days, hours, and minutes until midnight on December 31, 2099.
Big Loss for the Access Community
If Daniel's site stays dark permanently, it will be a huge loss for the Access community.
Since I started publishing my Saturday Week-in-Review article just over a year ago, Daniel Pineault has been the most prolific Access writer the other side of this website.  He reliably posted 3 to 5 new articles every week.  And he's been doing it for 15 years.
A quick search of this site brings up 87 matching articles: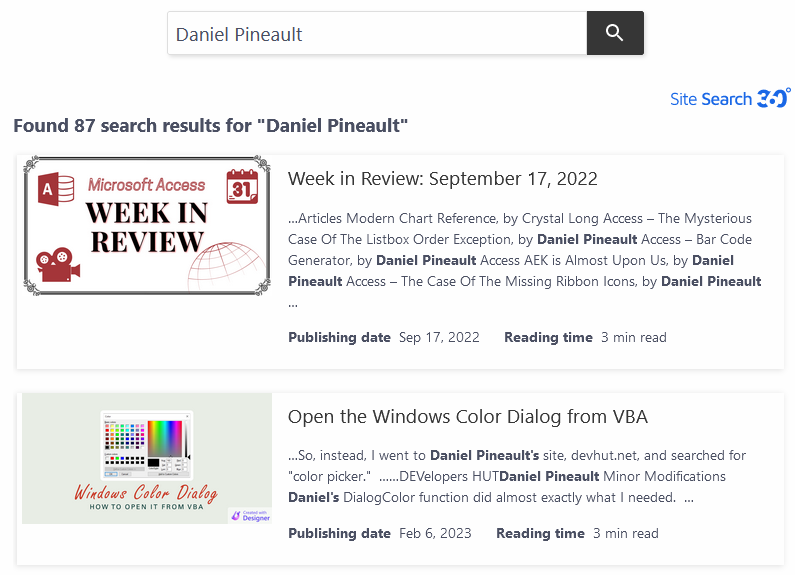 While a majority of those articles are of the Week-in-Review variety, I've only published 59 of those articles total.  That means I still managed to reference Daniel Pineault in at least 28 non-Week-in-Review articles.
That puts him in some rarefied air around these parts: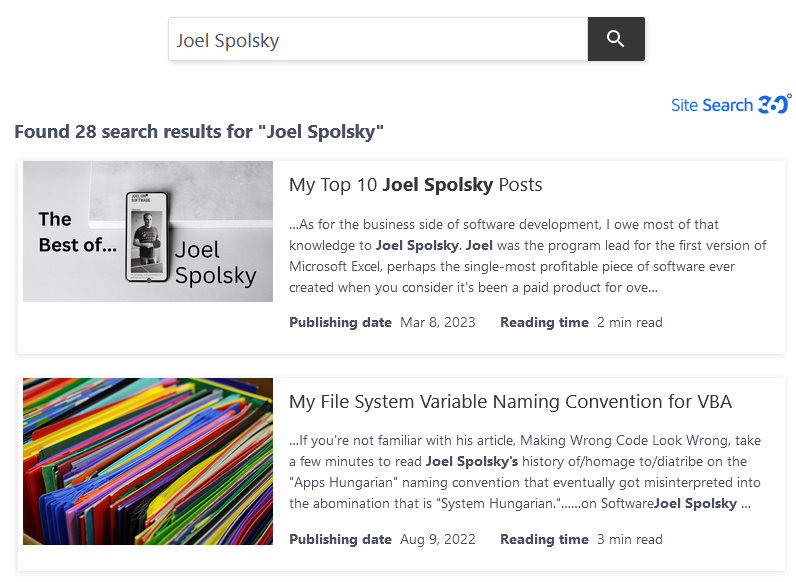 Jumping in the Internet Wayback Machine
If you happen to come across one of the 87 links to Daniel's website here (or elsewhere on the internet), you can try your luck with the Internet Archive (aka, the Wayback Machine) to see if the particular URL you want has been archived.

Many of his older URLs have been archived, but several of his newer ones have not.  
Here's to hoping that Daniel's treasure trove of Microsoft Access information is not forever lost to the sands of time...
---
Special thanks to Alex Hedley who first informed me of this sad news last Wednesday.