3 Access DevCon 2022 Video Recordings Released
Check out the recordings of my twinBASIC Update, Kevin Bell's new AppLauncher service, and Alessandro Grimaldi's VBA Tips and Tricks.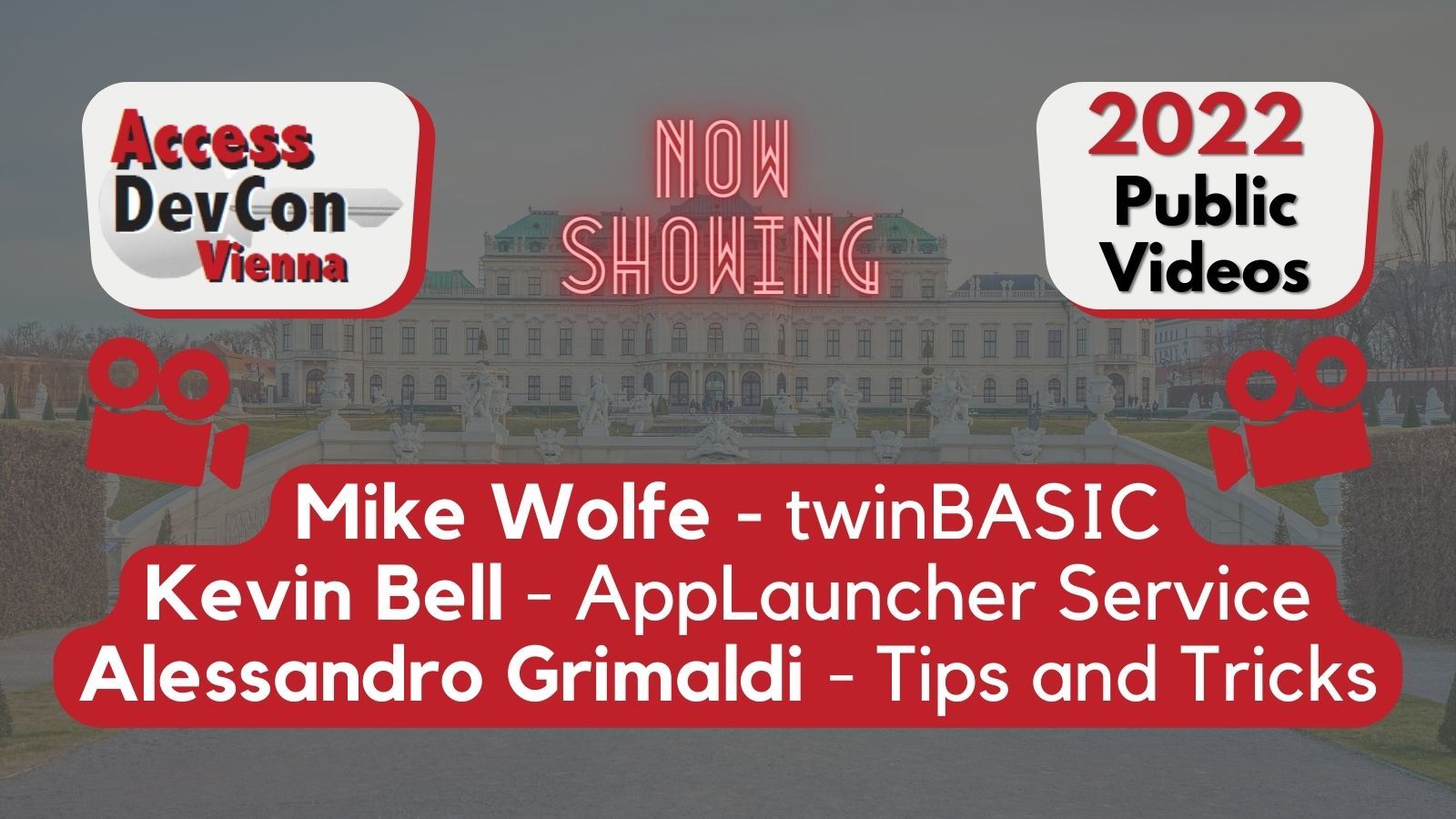 Every year, Karl Donaubauer releases a few recorded DevCon sessions to the general public following his Access DevCon conference.
I'm excited to announce my twinBASIC presentation made the cut for the second year in a row.  While I'd like to take all or most of the credit for these sessions, the fact is I'm really just riding the coattails of Wayne Phillips, the twinBASIC creator.  Nonetheless, I thought the presentation itself went pretty well.
If you've been curious about twinBASIC but haven't taken the plunge yet, you NEED to watch this video.
How to Watch the Videos
All three videos are available on Karl Donaubauer's YouTube channel:
You can also click on any of the embedded videos below.
twinBASIC Update
Practical demonstrations were the focus of my twinBASIC presentation this year.
If you don't have time to watch the full 45-minute video, you can use the links below to jump to the relevant section for each demo.
If you do the math on the start times above, you will notice that the three demos where I created and installed tools within Office are under six and a half minutes each.  That's insane.  And it's a testament to Wayne's work on twinBASIC and the exceptionally useful demos and samples that come prebuilt out of the box.
Here's the resources page I reference several times in the video: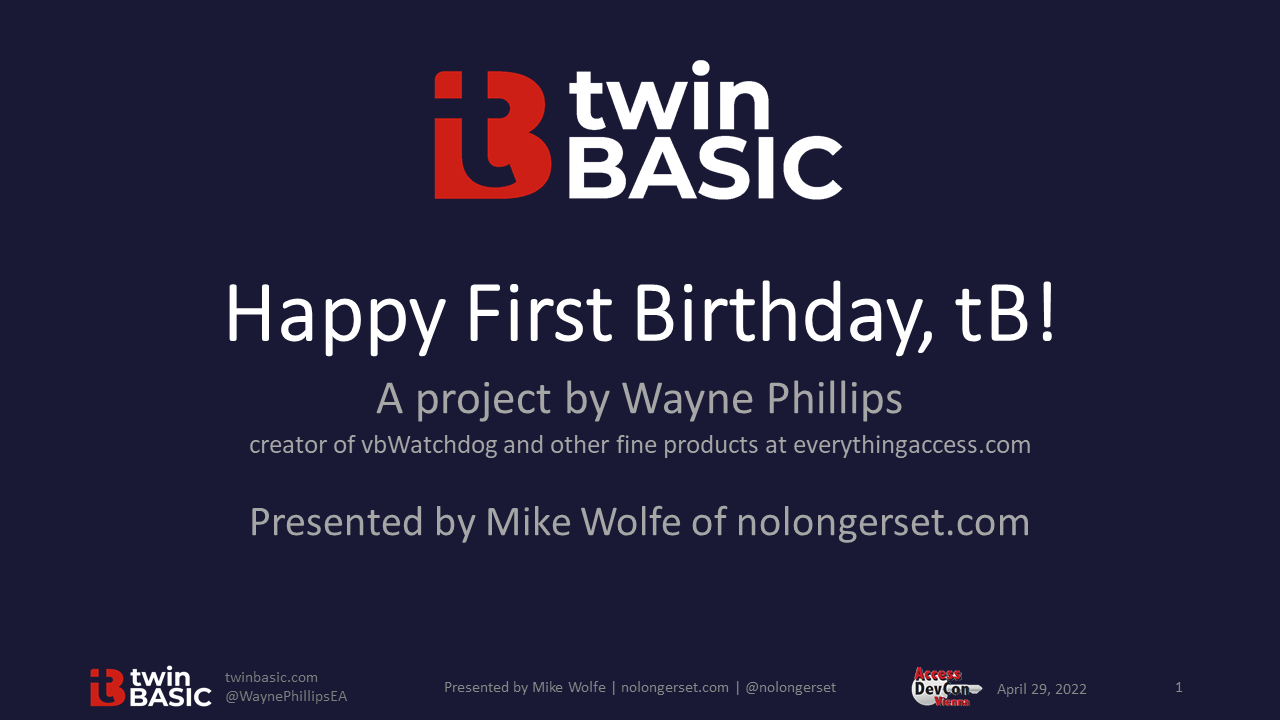 AppLauncher Service
This new Access front-end deployment service from Kevin Bell is free to try for the remainder of 2022.  
The service won't be right for everybody. For those where it is a good fit, though, it could be an absolute game changer.
VBA Tips & Tricks
Alessandro Grimaldi packs more than 15 tips and tricks into this video.
He is an absolute wizard with VBA. I guarantee you will see something you haven't before.