$5,999: Microsoft's Insane Price for Access 2013
Microsoft does not make it easy to buy old versions of Access, even though you need them to distribute compiled .accde files for *still-supported* runtimes.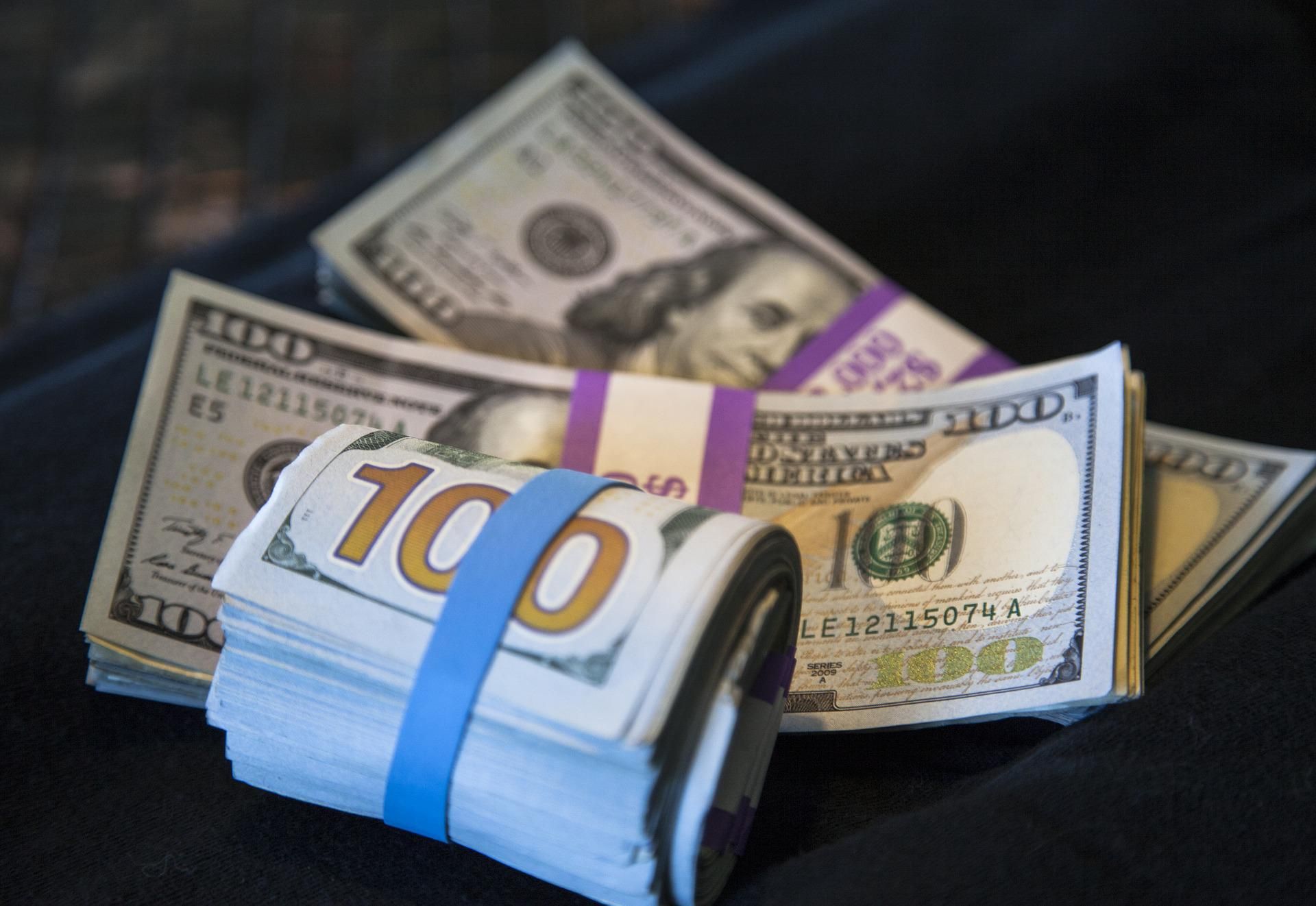 If you distribute Access applications as compiled .accde (or .mde) files, then you need to compile those applications in the oldest version of Access that you want to support for your user base.
UPDATE [2022-07-21]: "...need to compile those applications in the oldest version of Access..."  As it turns out, that may no longer be the case.  See Ben Clothier's comment below for additional information.
In many corporate environments, you know exactly which Office versions are in use.  However, if you are supporting an Access application as a standalone product, you likely want to provide compatibility with any Microsoft-supported version of Access.  As I write, that means supporting Access 2013 and later.
This raises an interesting question: how does one get a copy of Access 2013 (and other older–but still supported–versions) if one does not already have one?
Microsoft No Longer Sells Access 2013
There's just no way to get it from them as a standalone product–even at full retail price–as far as I can tell.
NOTE: If I'm wrong about this, PLEASE let me know in the comments below.  This has been a source of frustration for me for years.
What Not to Do
No-Name Resellers
Do not trust any software resellers on Amazon, NewEgg, or any other online store: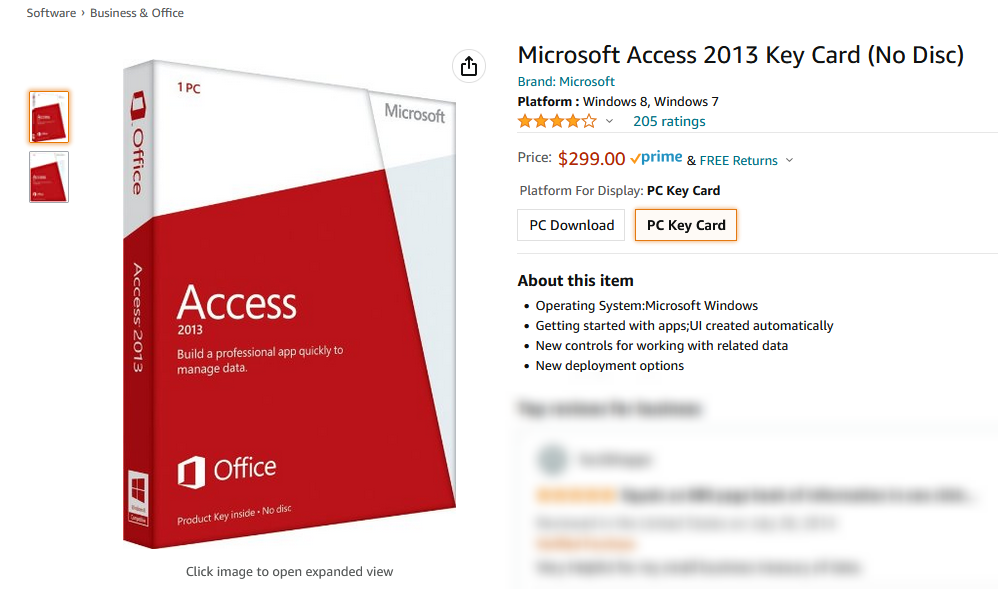 For the above listing, you get a product key (that may or may not have already been used), but no DVD (good luck finding a working download link).  I'm not rolling the dice for $299 and hoping for the best.
By the way, the listing shows "Brand: Microsoft", but the current listed Seller is a company named "SoftwareCW."  Seems sketchy to me.
eBay Resellers
Going through eBay, you probably have a better chance of getting an unopened retail copy of Access or Office 2013 with the software included (e.g., on DVD):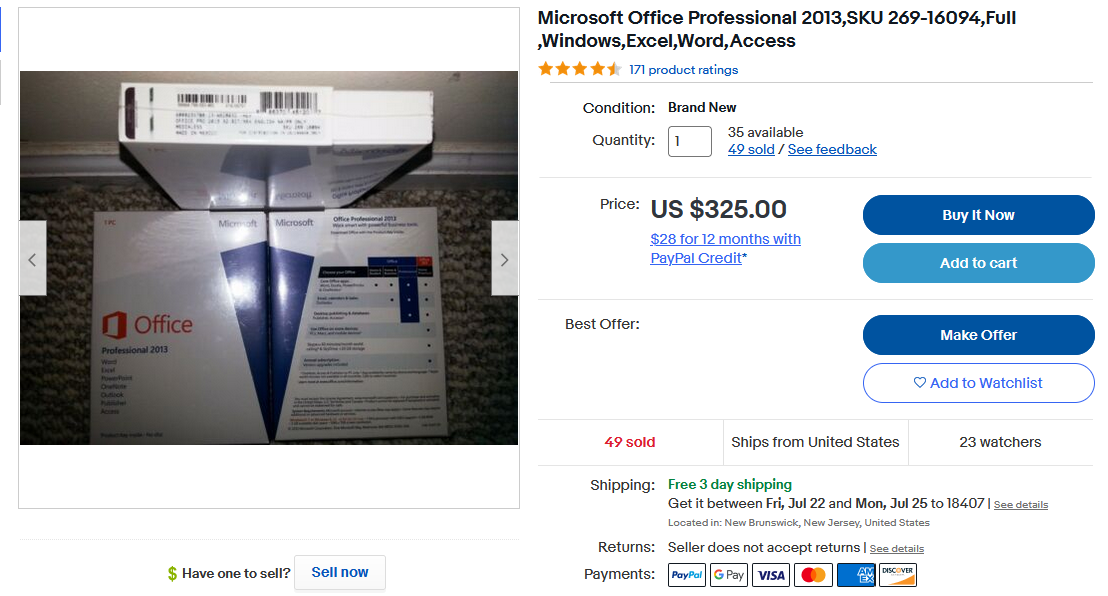 I think this is probably a slightly better bet than the key card route, but it's still a roll of the dice.  Also, "Seller does not accept returns."  Caveat emptor, as they say in Rome.
Paying to Install Viruses on Your Computer
Google Shopping > "Microsoft Access 2013" > Price: (o) Up to $20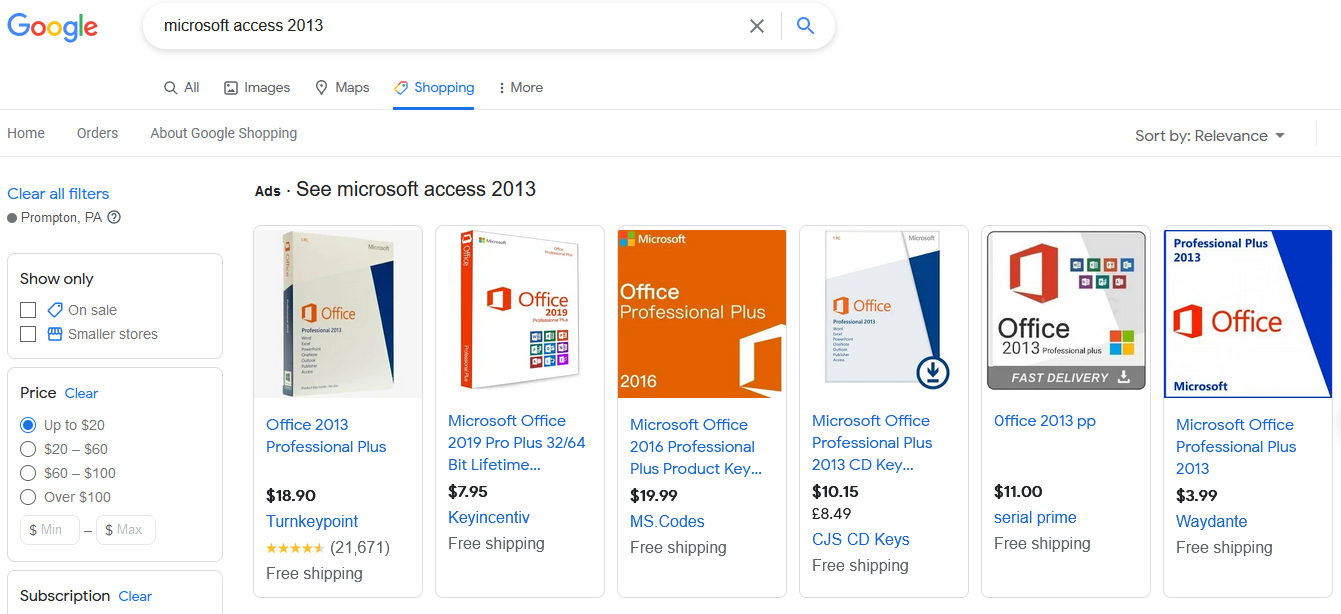 Wow!  Those look totally legit!
Official Sources
Microsoft Visual Studio Professional or Enterprise
For the low price of $1,199 (for the first year; $799 annual renewal), you can get yourself a subscription to Microsoft Visual Studio Professional.
OK, so when I started writing this, I thought a VS Pro subscription gained you access to the entire Office/Access software back catalog.  At $1,200 for the first year and $800 per year thereafter, I thought the price was steep but not entirely out of the question for a full-time Access consultant.
But then I looked closer at the "Visual Studio Software by Subscription Level" list and realized that those past applications are only available at the Visual Studio Enterprise Subscription level.  And that will run you $5,999 for the first year and $2,569 per year after that.
I simply can't recommend that to a full-time Access developer that just needs an old copy of Access to generate compiled .accde and .mde files for compatibility with older (but still supported) runtimes.
Buying Access 2013 Directly from Microsoft
You can buy a perpetual license for a current version of Microsoft Access for $159.
If you want to buy a copy of Access 2013, you can also get that for $159.
Wait, never mind.  You can't do that.
But you can buy a copy for $300.  Nope, can't get it for that price either.
Actually, you can get it for $1,200 as part of a VS Pro subscription.  Ah, never mind.  You need an Enterprise subscription.
OK, if you want to buy a copy of Microsoft Access 2013 from Microsoft in 2022–while it is still under support–you can do so for the low, low price of $5,999.
That's right.
In 2022, your cheapest official source for Microsoft Access 2013 is $5,999.
I'm sorry, but that is insane.
A Humble Request
Microsoft, please offer at least one reasonably priced way to buy old (but still supported) versions of Access.  Here are a couple of ideas:
Continue to sell old versions of Access at full retail price ($159.99) until they are no longer supported
Sell the old versions under your more restrictive developer's license (i.e., not for use with production data), if you are concerned that selling those old versions might eat into your MS 365 revenue
Offer an Access consultant subscription as a $50/year add-on to an MS 365 business subscription
---
External references