AccessUI - Data Source Manager
Tired of dealing with the limitations and poor UI of Access's built-in linked table manager? Try this FREE improved version from Kevin Bell.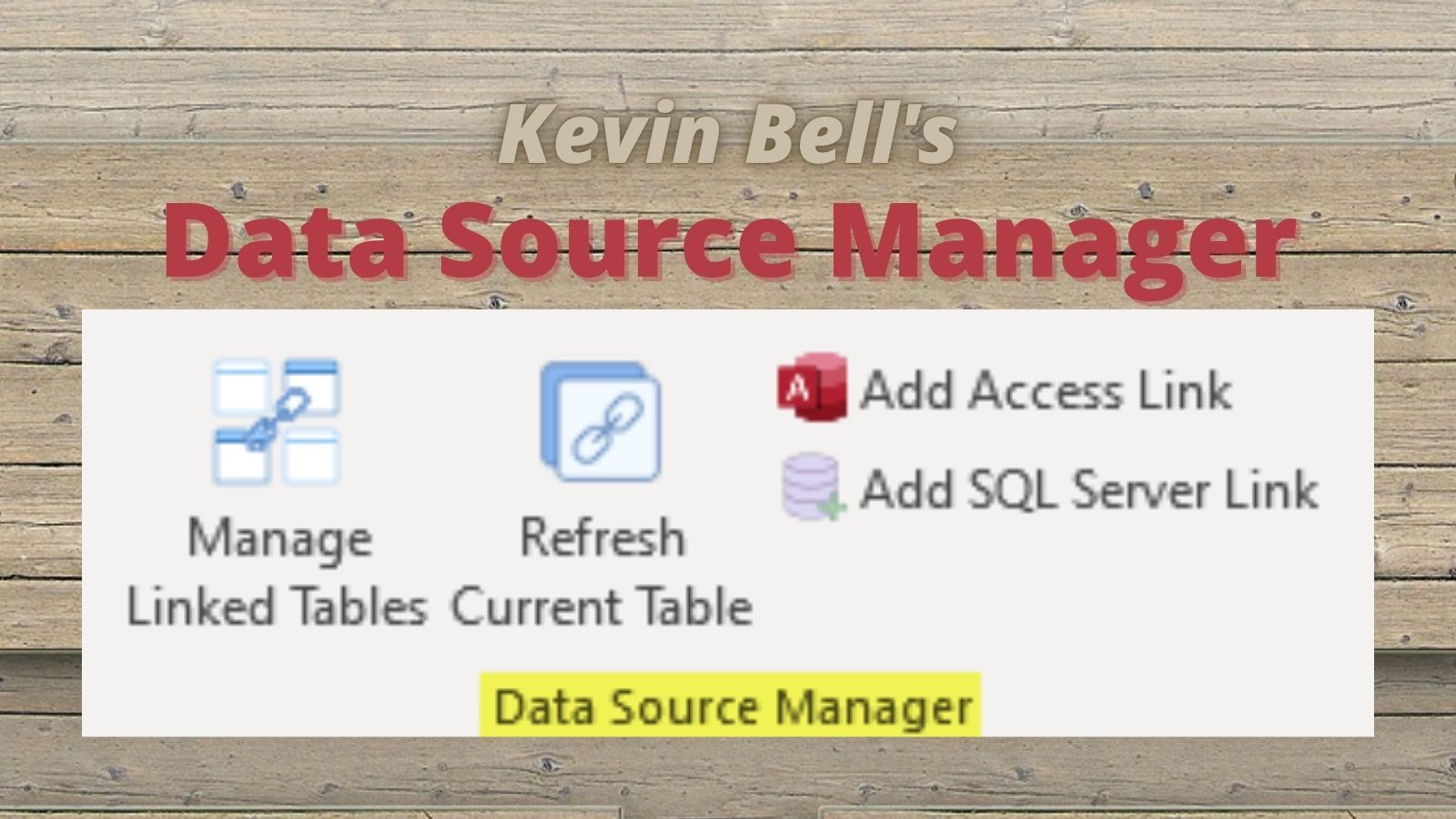 Data Source Manager is a free tool from Kevin Bell.
It's basically just the linked table manager.  You know, if the linked table manager was functional and a pleasure to use.
I won't go into all the details about the tool other than to say this:
There's something almost magical about making a schema change to a linked ODBC table, then right-clicking the linked table in Access, and choosing "Refresh Selected Linked Table."
It's the little things in life.

Oh, and did I forget to mention there's a dialog box for adding DSN-less connections to SQL Server?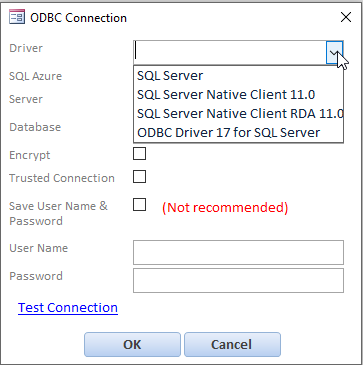 If you try it out, be sure to drop a line to Kevin to show your appreciation, report any bugs, etc.
CORRECTION [2021-05-24]:  The original version of this article referred to Kevin Bell as an Access MVP. Kevin wrote in to inform me that he actually is not (and has not been) an Access MVP.  This error was completely mine.  Kevin did work as an engineer on the Access team for a time.  Maybe that was the source of my confusion.  The article has been corrected.